Ubisoft has surprised games industry watchers by announcing it will delay the launch of its ambitious open world high-tech adventure game Watch Dogs. The main reason for this "tough decision" is that the development team "will not compromise on quality" and as the release deadline has got closer "it became clear to us that we needed to take the extra time to polish and fine tune every detail."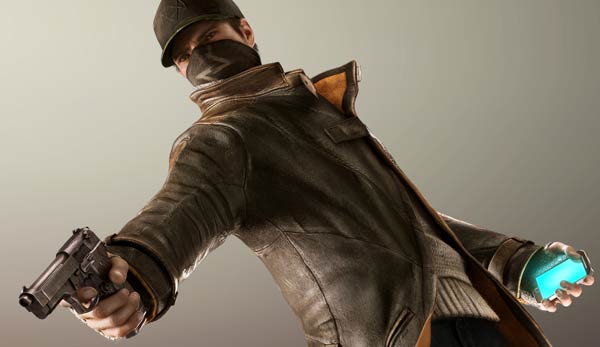 The new Ubisoft title Watch Dogs was due to be launched on PC, PlayStation 3, Xbox 360 and Wii U just over a month from now, on 22nd November. This highly anticipated new game was also scheduled to be a release title for both the Microsoft Xbox One and Sony PlayStation 4 next-gen systems. Looking specifically at the PS4, Watch Dogs was even in a special console launch bundle. With so many arrangements in place it was a big decision for Ubisoft and the developers behind the game to delay it. What happened?
A statement provided to Eurogamer by Ubisoft explains the decision and the reasoning behind it:
"Our ambition from the start with Watch Dogs has been to deliver something that embodies what we wanted to see in the next-generation of gaming. It is with this in mind that we've made the tough decision to delay the release until Spring 2014."
"We know a lot of you are probably wondering 'why now?' We struggled with whether we would delay the game. But from the beginning, we have adopted the attitude that we will not compromise on quality. As we got closer to release, as all the pieces of the puzzle were falling into place in our last push before completion, it became clear to us that we needed to take the extra time to polish and fine tune every detail so we can deliver a truly memorable and exceptional experience."
The statement ended with a thank you to gamers for their 'passion' before signing off by saying "We are confident you'll love this game as much as we love working on it." The game is now scheduled for release some time in spring 2014.
What will happen to the PS4 Watch Dogs pre-order bundle?
Reports are of a variety of approaches to this sticky situation, handed to the retailers by Ubisoft. Amazon US has stated that pre-orders including Watch Dogs will "keep their place in line," but not of course include a Watch Dogs game, a further update is going to come with more details, you can check back here, scroll down to the 'product alert' box.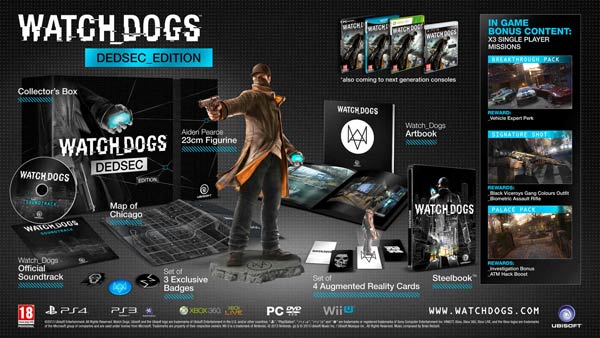 GameStop pre-orders are reported to be being made flexible for its customers. People who have a Watch Dogs PS4 bundle reserved can elect to get the console without the game and receive the game free when it is launched, or can simply chose a different bundle. Any price differences in bundles will be charged at shipment time.