Today Sony announced a significant milestone in the sales history of the PlayStation 3 (PS3). The console, launched in November 2006 in Japan and the US, has sold 70 million units* as of 4th November 2012. The Japanese electronics giant also announced that it had sold more than 15 million PlayStation Move controllers. At launch the PS3 had a lot to live up to; the PlayStation 2, it's extremely popular predecessor, sold more than 100 million units during its reign as console king from 2000 to 2006.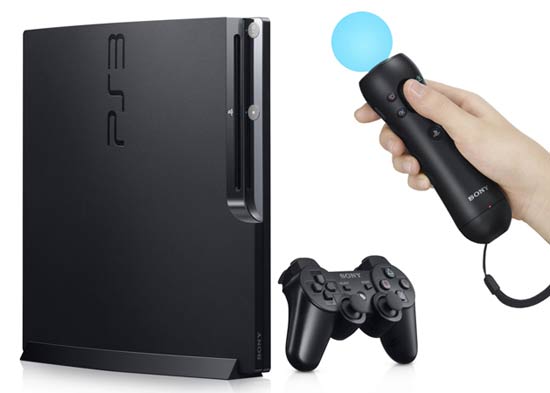 The launch of the PS3 wasn't very smooth as it was delayed by six months in many world regions including the UK/Europe. It faced immediate competition from the Nintendo Wii; a far cheaper console that was extremely popular in its first few years due to its imaginative motion controls and focusing on family friendly fun. Also the Xbox 360 got to market a year before the PS3 made it, aimed at a similar gaming audience.
Looking at the current console generation, Microsoft announced that the Xbox 360 had sold the same amount, 70 million units, as of September 2012. Nintendo's Wii is at the front with over 97 million sold, also recorded this September. However Wii sales have been getting weaker and it is expected to dip further as Nintendo's new Wii U console is launched very shortly.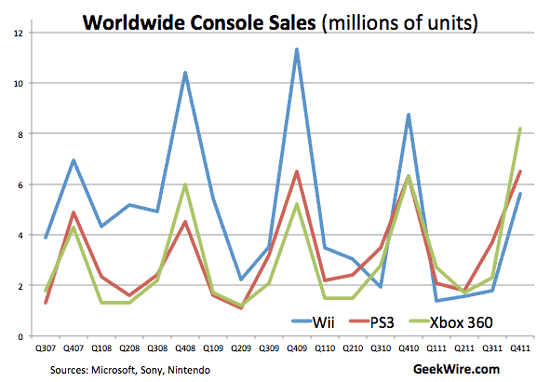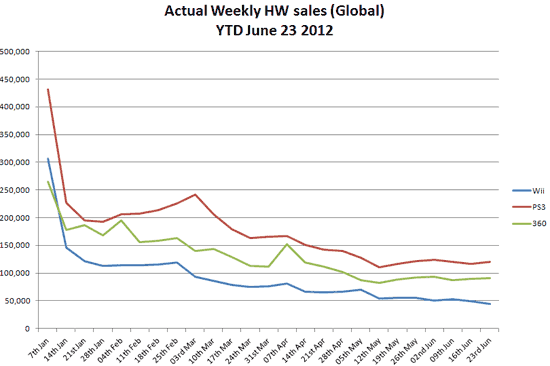 For you to see the bigger picture I have uploaded two graphs. One shows the sales cycles of the current generation of consoles up until Christmas 2011, the second graph focuses on sales from that time up until June. You can clearly see that the Wii has been left by the wayside from Q2 2011 after dominating for so long. The PS3 leads the Xbox 360 according to the chart above, though it's close. Other recent announcements show Microsoft's Xbox is quite an established sales leader in the US.
We have to wait and see the games console sales winner this Christmas; Sony, Nintendo or Microsoft. Looking at the wider market, Xmas pressie buyers may be spending on tablets instead...
*Sony's 70 million figure represents the shipped number of PS3s, of which there will be quite a lot of stock at retailers.