New York based video game publisher Take-Two Interactive has just published its financial results for the preceding quarter, ending 30th September. Among the data the company reveals that revenue has surged thanks to the release of the highly anticipated Borderlands 2 video game. Also success of titles such as NBA 2K13 and XCOM: Enemy Unknown have helped push the publisher's results well past analyst expectations.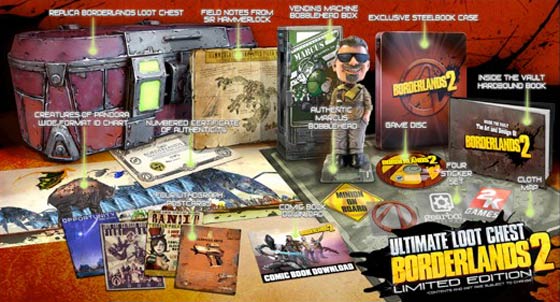 Take-Two Interactive Software shares surged more than five per cent due to the unexpectedly good results. Strauss Zelnick, Chairman and CEO of Take-Two said of the latest results "Take-Two's second quarter revenue and earnings exceeded our outlook, driven by the breakout success of 2K's Borderlands 2 and robust demand for our catalog and digitally delivered offerings." In the last quarter the company made $10.2 million profits on revenue of $288 million. Analysts had been expecting the company to make a loss. Also, for comparison, in the same quarter last year revenue was a much smaller $107 million.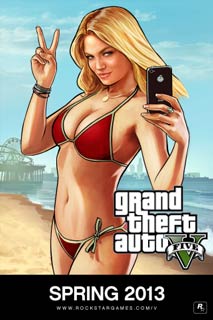 As well as the success of published and available games it is expected that some of the share price boost came from Take-Two announcing the release window for the very highly anticipated Grand Theft Auto V video game. GTA5 is slated for release in spring 2013. Looking at continued and future company performance Take-Two's CEO added "Our business continues to fire on all cylinders, led by terrific early results from 2K's NBA 2K13, and the outlook for our upcoming releases such as BioShock Infinite is stronger than ever. As a result, we continue to expect to deliver revenue growth and Non-GAAP profits in fiscal year 2013. Moreover, with Grand Theft Auto V slated for spring 2013, we are poised to generate substantial revenue and earnings growth in fiscal year 2014."
Take-Two is also progressing in developing mobile and tablet games and "plans to release Grand Theft Auto: Vice City for a wide range of iOS and Android devices in the fall to celebrate the 10th anniversary of one of the top-selling games of all time for the PlayStation 2". The company's 2K Games business has also recently released well received titles for the iPhone, iPad, iPod touch, Android and Kindle including "GridBlock, a physics-based puzzle game that has received positive accolades for its use of the accelerometer feature in mobile devices".
The company kindly included a summary of the upcoming release schedule within the latest results press release.
Take-Two Interactive Software release schedule;
| | | | | | | | | | |
| --- | --- | --- | --- | --- | --- | --- | --- | --- | --- |
| Label | | | Title | | | Platforms | | | Planned Release |
| 2K Games | | | Borderlands Legends | | | iOS | | | October 31, 2012 |
| 2K Games | | | XCOM: Enemy Unknown: Slingshot Content Pack (DLC) | | | Xbox 360, PS3, PC | | | TBA |
| Rockstar Games | | | Grand Theft Auto: Vice City | | | iOS, Android | | | Fall 2012 |
| Rockstar Games | | | Max Payne 3: Painful Memories Map Pack (DLC) | | | Xbox 360, PS3, PC | | | TBA |
| Rockstar Games | | | Max Payne 3: Deathmatch Made In Heaven Mode Pack (DLC) | | | Xbox 360, PS3, PC | | | TBA |
| Rockstar Games | | | Rockstar Games Collection: Edition 1 | | | Xbox 360, PS3 | | | November 6, 2012 |
| 2K Play | | | Herd, Herd, Herd | | | iOS, Android, Kindle | | | November 15, 2012 |
| 2K Sports | | | NBA 2K13 | | | WiiU | | | November 18, 2012 |
| 2K Play | | | Nickelodeon Dance 2 | | | TBA | | | November 2012 |
| 2K Play | | | Bubble Guppies | | | DS | | | November 2012 |
| 2K Play | | | Dora & Team Umizoomi's Fantastic Flight | | | DS | | | November 2012 |
| 2K Play | | | Carnival Games MiniGolf | | | Mobile (TBA) | | | Winter 2013 |
| 2K Games | | | BioShock Infinite | | | Xbox 360, PS3, PC | | | February 26, 2013 |
| Rockstar Games | | | Grand Theft Auto V | | | Xbox 360, PS3 | | | Spring 2013 |
| 2K Games | | | XCOM | | | Xbox 360, PS3, PC | | | Fiscal Year 2014 |