EA to return to Steam?
EA has Tweeted a heavy hint indicating its intentions to return to the Steam PC platform. A 9 second video loop showing a hot beverage contained in an EA mug, emanating steam, can't really be construed in any other way can it?
The brief video snippet, posted without comment - just an ellipsis - has certainly sparked interest among the gaming community and games industry media. At the time of writing the video, which is on the surface a meaningless and incidental scene, has been watched over 300,000 times.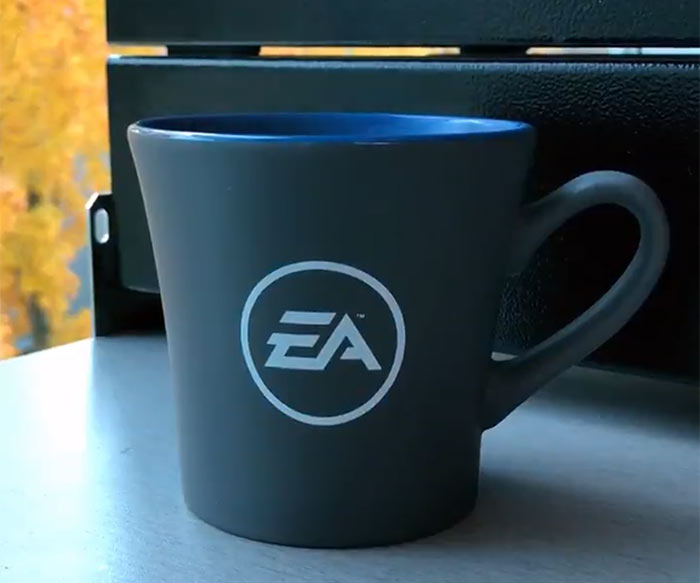 EA's PC games have been sold exclusively via Origin on PC since the launch of Battlefield 3 in 2011. If it is happening I think this Tweet is timed to ready us for an announcement tomorrow, when EA will report its latest quarterly earnings and update investors on plans going forward.
The above would be a big positive for Steam after the impacts of Ubisoft withdrawing new games launches and Epic Games snagging important launches away from Steam on PC. As EuroGamer notes, a few days ago Twitter user @RobotBrush discovered a test application for running Origin games on Steam. The games will buy and run though Steam but you will still need to install the Origin launcher, it would seem.

Death Stranding PC
A few hours ago Kojima Productions officially announced a couple of news nuggets with regard to its highly anticipated release of Death Stranding. This is an important game for renowned game developer Hideo Kojima and Kojima Productions as it is their first after disbandment from Konami in 2015.
Death Stranding, an open world action game will release on the Sony PlayStation 4 on 8th November, said the Tweet today. For PC gamers the news is that Death Stranding will arrive on our platform of choice in "early summer" of 2020. Sadly it is too early to have any info about PC specifics.
UPDATE:
EA's Star Wars Jedi: Fallen Order has appeared on Steam in the last few hours. The 'small print' towards the foot of the Steam game page confirms that users will need a Steam account, and EA/Origin account, and to have downloaded and installed the Origin client software to play. Furthermore, you must link your Steam and EA accounts to play. Star Wars Jedi: Fallen Order is released on 15th November.