Action role-playing game The Secret if Mana was released in 1993 on the SNES. It it was critically acclaimed and highly regarded by players, introducing real-time combat and cooperative multiplayer to the genre at the time. Today Square Enix has announced that it has "completely revamped" the classic Secret of Mana game with high-definition 3D graphics and voice-overs.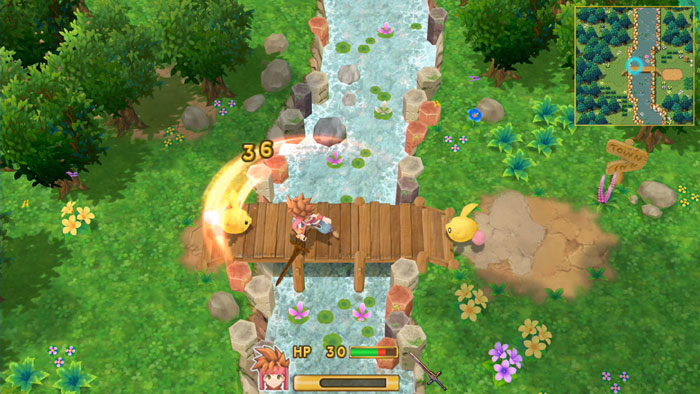 The Secret of Mana 3D retells the story of Randi, Primm and Popoi in newly crafted 3D environments on PC (Steam), PS4, and PS Vita. It's interesting to see that both Xbox One and Nintendo Switch are excluded from the platforms list, at least initially, so it looks like Sony has managed to get some kind of exclusivity deal here.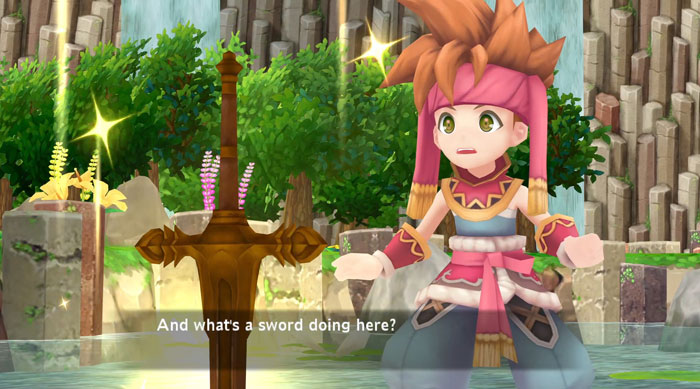 As a remake, the story remains the same as in older versions of the Secret of Mana you might have played. The PlayStation blog says that the essence of the story and top down gameplay remain, with modern 3D graphics and controls added in. Key new aspects of the Secret of Mana 3D, beyond the 3D graphics are; actor voiced characters throughout the adventure (with language options and subtitles available), a newly arranged and recorded soundtrack, and local multiplayer with up to two other players. On the SNES game 3-player co-op would require a controller port extension accessory as well as three controllers, of course.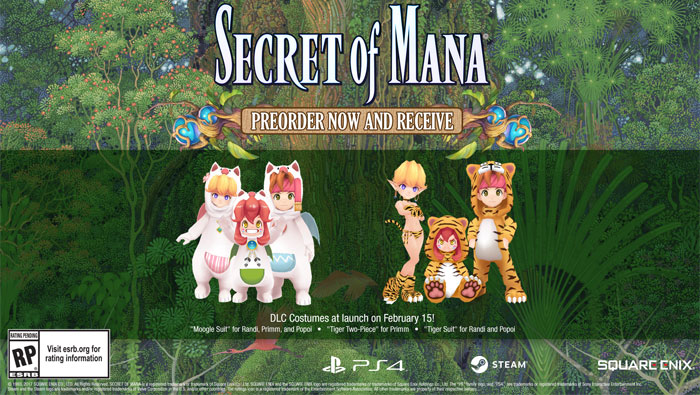 Sony is advising of pre-order avatar and DLC costume bonuses for purchasers on its console platforms. Pre-orders are said to go live on the PlayStation Store at noon UK time today. I haven't got a PC/Steam page link or pricing at the time of writing but I will update in the comments should those details go live at noon too.