Press release


NAMCO BANDAI Games America Inc. announced today that "NARUTO: UZUMAKI CHRONICLES"will be available this Winter, exclusively for the PlayStation2 computer entertainment system. Based on the hit animated TV series SHONEN JUMP's NARUTO from VIZ Media airing on Cartoon Network. Set in a vividly rendered 3D environment, gamers can play through the story-driven missions to save the Hidden Leaf Village from the threat of evil and fulfill Naruto's dream of becoming the Hokage (leader).

"On the heels of the resounding success of 'NARUTO: Ultimate Ninja,' fans of the series have been clamoring for new NARUTO adventures on the PlayStation 2,"said Naruo Uchida, NAMCO BANDAI Games America Inc.'s Senior Vice President. "With 'NARUTO: Uzumaki Chronicles,' we will deliver another layer of gameplay depth to the franchise by introducing an original storyline and providing an opportunity for fans to engage in large-scale ninja combat, all the while exploring familiar locations of the Naruto universe in an adventure setting."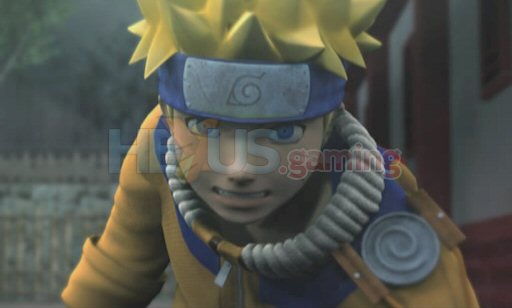 "NARUTO: Uzumaki Chronicles" introduces a lush, never-before-seen 3D world that will test the players' Ninjutsu skills as Naruto, the feisty orphan who wants to become the most respected and admired ninja of all time. A brand new story drives the missions as players experience the trials and tribulations of a ninja-in-training - fierce competition from fellow students and constant challenges from their teachers. Players can collect status-boosting chips and plates to customize all aspects of Naruto's abilities and face-off against multiple enemies using either close combat moves or long-range weapons like shurikens and explosive cards. With familiar characters like Kakashi, Sasuke and Neji that can swoop in for assistance, "NARUTO: Uzumaki Chronicles" offers mini-games and lethal attacks straight from the popular anime series to satiate any aspiring ninja.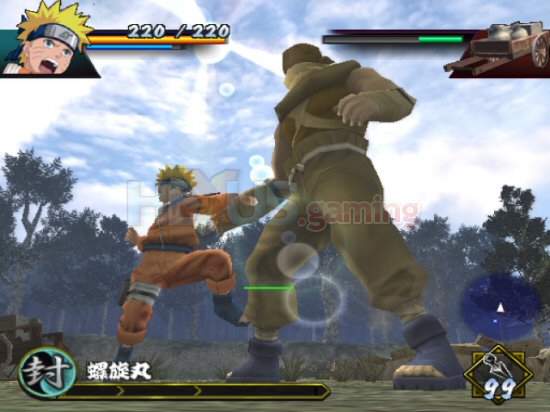 Click for larger image



First introduced into the Weekly Shonen Jump Magazine in Japan in 1999, NARUTO - by revered creator Masashi Kishimoto - quickly became Japan's most popular ninja manga. In 2000, NARUTO was expanded into a series of graphic novels with more than 65 million copies sold in Japan. NARUTO consistently ranks as one of the most popular titles serialized in VIZ Media's SHONEN JUMP monthly manga anthology and one of the top graphic novel titles (also published by VIZ Media) in the United States. VIZ Media was named the Master Licensor in February 2005, obtaining the television, home video and merchandising rights to NARUTO for North America and Latin America.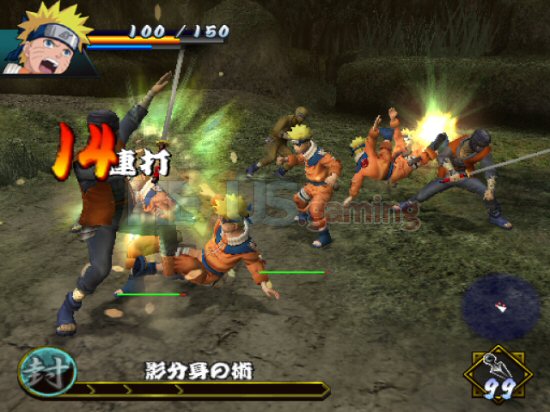 Click for larger image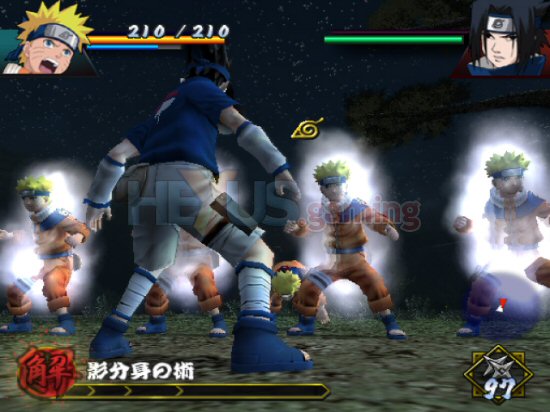 Click for larger image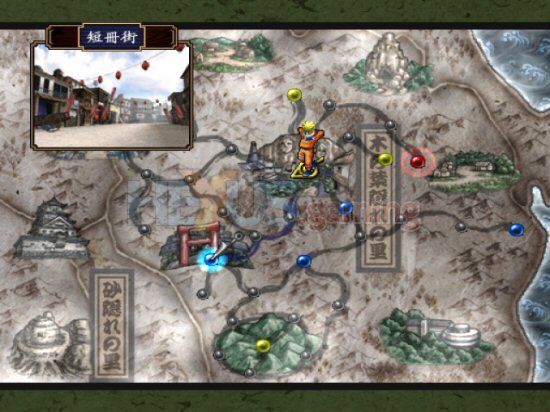 Click for larger image