Speculation is rife, and if you have faith in what you read on the Internet, you may be led to believe that a third-generation Xbox games console is scheduled to be announced as soon as January.
The Consumer Electronics Show in Las Vegas is said to be the stage for the grand unveiling, and depending on which source you believe, the next-generation console will be dubbed the Xbox 720, Xbox Loop or Xbox Ten.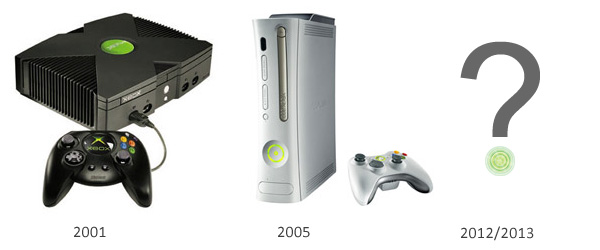 There's no shortage of conjecture, but right now, there are few facts and that makes this an opportune moment to ask you - the folks who play the games - what are your hopes for the next-generation Xbox?
There's plenty to consider. Kinect will no doubt be integral to the third-generation system, and a growing amount of speculation hints at close ties to Windows 8 and Windows Phone, but what else would you like to see?
Are you longing for life-like graphics? Are you rooting for 3D? Do you think a Blu-ray optical drive is a must, or do you see on-demand downloads as the way forward? Heck, perhaps you're just praying there won't be a recurrence of the infamous red ring of death, or maybe you think it's too soon for a successor to the hugely-popular Xbox 360?
Whatever you think, whatever your hopes, this is the chance to voice your opinion.