Those Xbox 360 details
Those Xbox 360 details


These are the details ripped from Microsoft's official fact sheet:

Two of the most innovative design firms in the world-San Francisco-based Astro Studios and Osaka, Japan-based Hers Experimental Design Laboratory Inc.-came together to craft a sleek, stylish system that conveys the very essence of Xbox 360.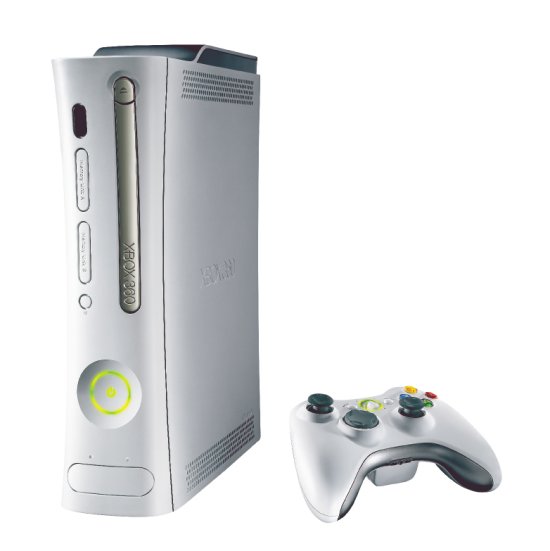 In the guts of the Xbox 360 you'll find :

Custom IBM PowerPC-based CPU
Three symmetrical cores running at 3.2 GHz each
Two hardware threads per core; six hardware threads total
VMX-128 vector unit per core; three total
128 VMX-128 registers per hardware thread
1 MB L2 cache

CPU Game Math Performance
9 billion dot product operations per second

Custom ATI Graphics Processor
500MHz processor
10 MB of embedded DRAM
48-way parallel floating-point dynamically scheduled shader pipelines
Unified shader architecture

Polygon Performance
500 million triangles per second

Pixel Fill Rate
16 gigasamples per second fill rate using 4x MSAA

Shader Performance
48 billion shader operations per second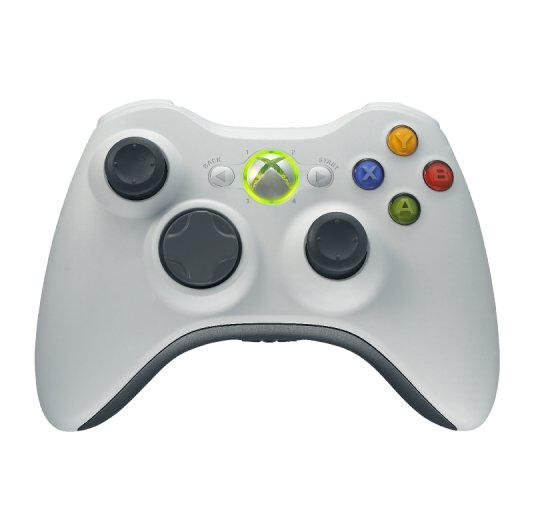 Memory
512 MB of GDDR3 RAM
700 MHz of DDR
Unified memory architecture
Memory Bandwidth
22.4 GB/s memory interface bus bandwidth
256 GB/s memory bandwidth to EDRAM
21.6 GB/s front-side bus
Overall System Floating-Point Performance
1 teraflop

Storage
Detachable and upgradeable 20GB hard drive
12x dual-layer DVD-ROM
Memory Unit support starting at 64 MB

I/O
Support for up to four wireless game controllers
Three USB 2.0 ports
Two memory unit slots

Optimized for Online
Instant, out-of-the-box access to Xbox Live features with broadband service, including Xbox Live Marketplace for downloadable content, gamer profile for digital identity, and voice chat to talk to friends while playing games, watching movies, or listening to music
Built-in Ethernet port
Wi-Fi ready: 802.11a, 802.11b, and 802.11g
Video camera ready

Digital Media Support
Support for DVD-Video, DVD-ROM, DVD-R/RW, DVD+R/RW, CD-DA, CD-ROM, CD-R, CD-RW, WMA CD, MP3 CD, JPEG Photo CD
Ability to stream media from portable music devices, digital cameras and Windows XP-based PCs
Ability to rip music to the Xbox 360 hard drive
Custom playlists in every game
Built-in Media Center Extender for Windows XP Media Center Edition 2005
Interactive, full-screen 3-D visualizers
High-Definition Game Support * All games supported at 16:9, 720p, and 1080i, anti-aliasing
Standard-definition and high-definition video output supported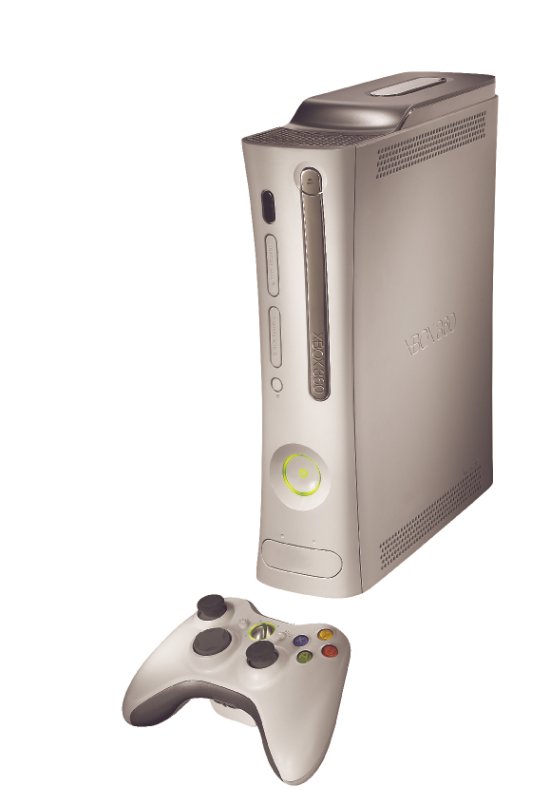 Audio
Multi-channel surround sound output
Supports 48KHz 16-bit audio
320 independent decompression channels
32-bit audio processing
Over 256 audio channels

System Orientation
Stands vertically or horizontally

Customizable Face Plates
Interchangeable to personalize the console





For the software running on the machine, you get the following:

Xbox Gamer Guide:
The Xbox Gamer Guide is an entertainment gateway that instantly connects you to your games, friends, music, movies, and downloadable content. Available at a touch of the Xbox Guide Button, the Xbox Gamer Guide gives you instant access to the experiences and content you want, from the gamer card of the player that just invited you to play online to new downloadable content for the game currently running.

Personalized interface:
Xbox 360 lets you create your own unique system and experience. With interchangeable Xbox 360 Faces, it's easy to change the appearance of your console. Switch on your system and customize the look and feel of the Xbox Gamer Guide and Xbox System Guide with unique "skins." From sleek and sophisticated to fun and funky, pick the Faces and skins that show your personality.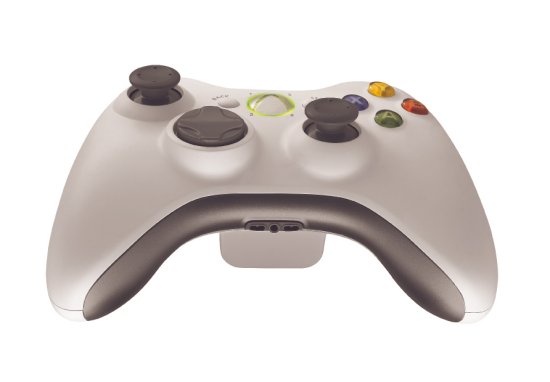 Ring of Light and Xbox Guide Button:
Divided into four quadrants, the glowing Ring of Light and Xbox Guide Button visually connect you to your games, digital media, and the world of Xbox Live, the first global, unified online console games service. Featured on both the wireless and wired controllers, the Xbox Guide Button puts you in control of your experience. In addition to bringing up the Xbox Gamer Guide and the Xbox System Guide, the Xbox Guide Button lets you turn the system on and off without ever leaving the couch.

Xbox Live:
Xbox Live is where games and entertainment come alive, the only unified place where you can play with anyone, anytime, anywhere. And the best just got better. Connect your Xbox 360 to your broadband connection and get instant access to Xbox Live Silver. Express your digital identity through your Gamertag and gamer card, talk with others using voice chat, and access Xbox Live Marketplace-all right out of the box, at no extra cost. Upgrade to Xbox Live Gold and enter the exciting world of multiplayer online gaming. With intelligent matchmaking, access to all your achievements and statistics, video chat and video messaging, and an enormous selection of games, Xbox Live Gold delivers your competition, on your terms.

Xbox Live Marketplace:
Keep your favorite games fresh with instant access to new content. Xbox Live Marketplace is a one-stop shop to download new game trailers, demos, and episodic content, plus new game levels, maps, weapons, vehicles, skins, and more. Accessible to everyone who establishes a broadband connection with their Xbox 360, Xbox Live Marketplace lets you personalize and extend your experience, on demand.

Games:
Xbox 360 redefines what games look like, sound like, feel like, and play like to engage you like never before. With Xbox 360, epic worlds are alive with detail, from thunderous skies rumbling over a mountain range to tiny blades of grass rustling together in the breeze. Vibrant characters display depth of emotion to evoke more dramatic responses, immersing you in the experience like never before. You'll see all Xbox 360 titles at 720p resolution in 16:9 widescreen, with anti-aliasing for smooth, movie-like graphics and multi-channel surround sound.

Digital entertainment:
Amplify your music, photos, video, and TV. Watch progressive-scan DVD movies right out of the box. Rip music to the Xbox 360 hard drive and share your latest digital pictures with friends. Make the connection, and Xbox 360 instantly streams the digital media stored on your MP3 player, digital camera, Media Center PC, or any Microsoft Windows XP-based PC.