Last night Google introduced its new Pixel smartphones. At the special 'Something new to love' event two new smartphones, the Pixel and Pixel XL, were the stars of the show. However, we previously saw a series of leaks, including a comprehensive spill from Carphone Warehouse, which basically spoiled any surprise from Google's unveiling.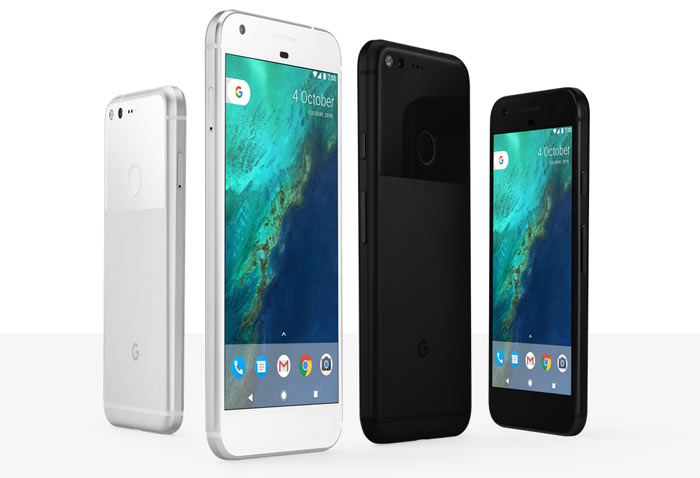 So our story on Monday, regarding the CPW leak, contains most of the information you need to know. The Pixel and Pixel XL are 5-inch FHD and 5.5-inch QHD AMOLED screened smartphones respectively. With the variation in size and weight there's an accompanying difference in battery capacity with the Pixel packing a 2,770mAh battery and the Pixel XL with a 3,450mAh battery. Of course the pricing will be different too. However, all the other specs are the same between these two models.
You can check the complete specifications list here but the main features of these smartphones are; the excellent 2.5D Gorilla Glass coated AMOLED displays, metal unibody design, Snapdragon 821 processor, 4GB of LPDDR4 RAM, and 32 or 128GB of built-in storage. These phones also sport USB 3.0 Type-C ports for data and fast recharging, excellent worldwide 4G LTE connectivity, BT 4.2, NFC, and a 3.5mm headphone jack. Sound is only mono via the built-in speaker but there are three built-in mics with noise suppression system for voice/recording. Google has conveniently located a fingerprint reader around the back of the phone.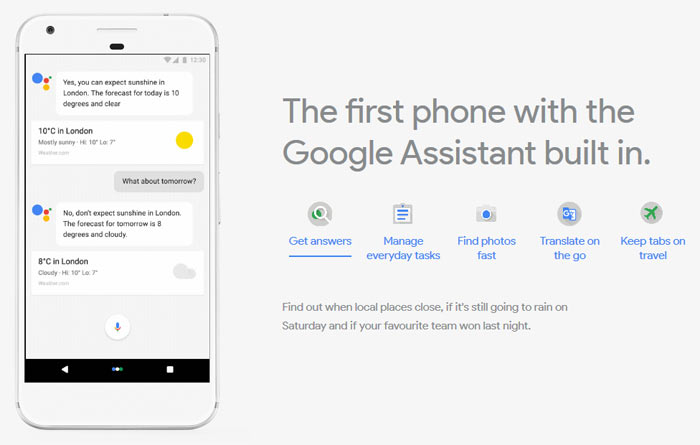 At its presentation Google focussed on its new software and the built-in cameras. These phones come with Android 7.1 pre-installed, with 2-years of guaranteed OS updates and 3-years of security updates. Google reckons one of the cornerstones of the appeal of the new phones will be Google Assistant which we first saw as part of the Allo chat app in September. This integrated assistant software covers the usual Siri/Cortana functionality.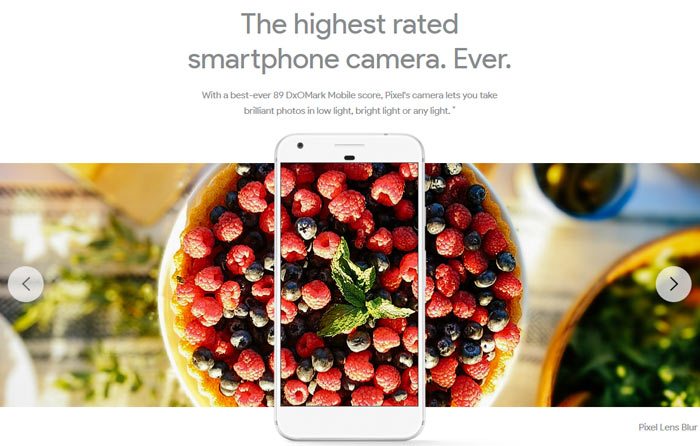 "The best smartphone camera," is how Google describes the rear facing 12.3MP camera, featuring an f/2.0 aperture and 1.55 micron pixels. The camera design has been under optimisation for a full year and has garnered a DxOMark Mobile score of 89. Furthermore it is said to be ultra-fast with little or no shutter lag so you never miss a shot. Camera software features enhance the imaging proposition with lens blur effects, smartburst capture, and "free unlimited storage for original quality photos and videos at full resolution in Google Photos," for Pixel owners.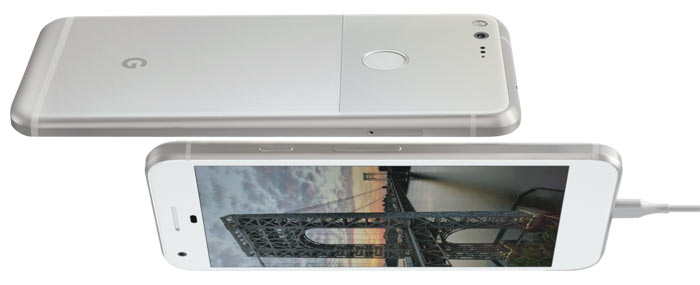 As mentioned in the intro, the new HTC-made Google Pixel phones are already up for pre-order. Here in the UK pricing starts at £599. For the larger XL the price is +£120, for 128GB of storage instead of 32GB add £100. In the US pricing starts at $649.