Motorola's Rick Osterloh has announced at MWC this week that the firm's Moto Maker mobile customisation service will be expanding to Europe and Mexico during the second quarter of 2014, although no exact dates were detailed.
Moto Maker is a service which gives buyers the option to customise their Moto X phones by allowing them to choose from a wide variety of colours and materials for the back plate and phone accents. The online customisation tool lets users easily try out lots of colour combos and customisations and see straight away how they would look. The service comes at no additional cost (unless you purchase a wood back) but it is currently only exclusively available in the U.S.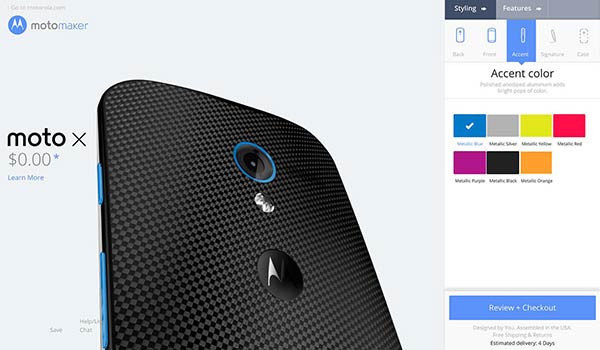 The European rollout will happen first in the UK and Germany, with more countries to follow. SVP Supply Chain & Operations Mark Randall also said that the firm will be exploring supply options for Europe whilst its Texas plant continues to handle the US productions, according to Engadget. This is likely to result in a mix of local sourcing, or order merging with standard orders from China.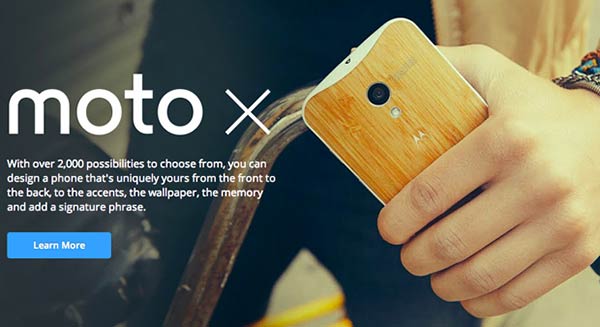 Motorola Smartwatch
A smartwatch is said to be in development at Motorola, touted to be a product which will "solve real user problems". It will be announced in a few months, according to vice president of products, Rick Osterloh.
"Right now, there are no wearable products you actually want to wear, and it's because they're all extremely ugly," Osterloh said at an event at the Mobile World Congress on Tuesday. Interestingly he suggested that the Moto watch would be "more like an item of jewellery," something that isn't usually useful or problem-solving in nature.