Firefox OS smartphones have appeared at the MWC courtesy of handset makers ZTE and Alcatel with more on the horizon from LG and Huawei. We saw some developer Firefox OS phones a month ago, these handsets aren't a lot different looking to those. Both the ZTE and Alcatel handsets shown look to be at the lower end of the market, perhaps higher end models will be made by these companies or that will be left up to Huawei and LG. As well as the new phones Mozilla announced a total of 18 operators who will partner to bring Firefox OS phones to customers worldwide.
ZTE Open
The ZTE Open is a small, 3.5-inch screened smartphone. The specifications, according to PCPro, are as follows; "a 3.5in HVGA, 320 x 480 resolution display, a single-core 600-800MHz Qualcomm processor, only 256MB of RAM and also a rather low-capacity 1,200mAh battery". The specs and build quality aren't going to set the world alight, even at the expected price point of $100. However the Mozilla spokesperson did say that the example unit was "very pre-production".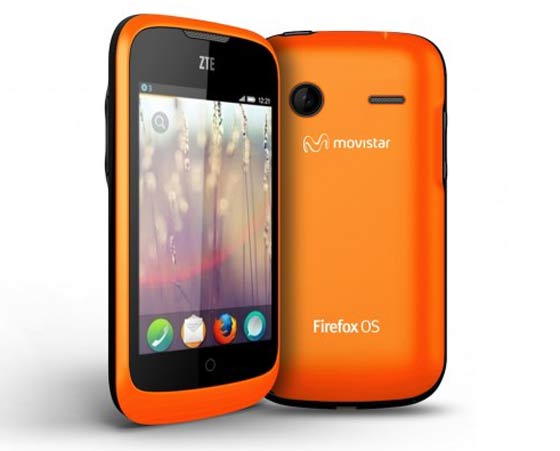 Alcatel One Touch Fire
The Alcatel effort is also going to be an "affordable" handset with the same sized HVGA screen as the ZTE Open. According to initial specs it should have a bit more oomph, due to the 1GHz Qualcomm processor but the c-net reviewer thought it felt "pretty slow" during his hands-on time.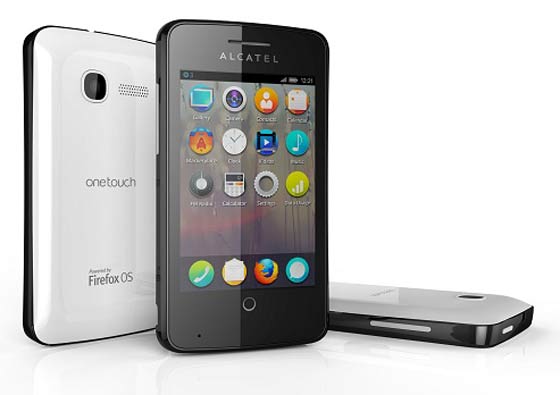 The Alcatel One Touch Fire has the following specs; 3.5-inch HVGA, 320x480 pixel display, single-core 1GHz Qualcomm processor, 256MB of RAM, 3.2 MP camera, 2GB microSD card installed, 3G, Wi-Fi, Bluetooth and GPS.
Comparison of the ZTE and Alcatel by the Verge
Network operator partners
Firefox OS smartphones will be sold with a focus on the developing world and Eastern Europe. The first wave of countries to get Mozilla smartphones will be Brazil, Colombia, Hungary, Mexico, Montenegro, Poland, Serbia, Spain and Venezuela.
Mozilla has agreements with the following telcos; America Movil, China Unicom, Deutsche Telekom, Etisalat, Hutchison Three Group, KDDI, KT, MegaFon, Qtel, SingTel, Smart, Sprint, Telecom Italia Group, Telefonica, Telenor, TMN and VimpelCom.
Gary Kovacs, CEO, Mozilla said of the new mobile phone OS "Firefox OS brings the freedom and unbounded innovation of the open Web to mobile users everywhere". He added "With the support of our vibrant community and dedicated partners, our goal is to level the playing field and usher in an explosion of content and services that will meet the diverse needs of the next two billion people online."
Looking at these early handsets and their various hands on videos and reports doesn't fill me with much enthusiasm about the prospects of the Firefox OS on mobiles. Even at $100 these phones seem quite expensive for the unresponsive performance many reporters cite. However Mozilla still has a few months until the first handsets supposed to ship, so it does have time to optimise things.