Apple has sent out media invites for a special event to be held at 10am on 10th September at the Steve Jobs Theatre in Cupertino, California. As usual, the invitation didn't provide much insight about what might be discussed or unveiled. The snappy strapline Apple chose for its invite was "by innovation only," so hopefully we will see something appealing, altogether new, and surprising at the event.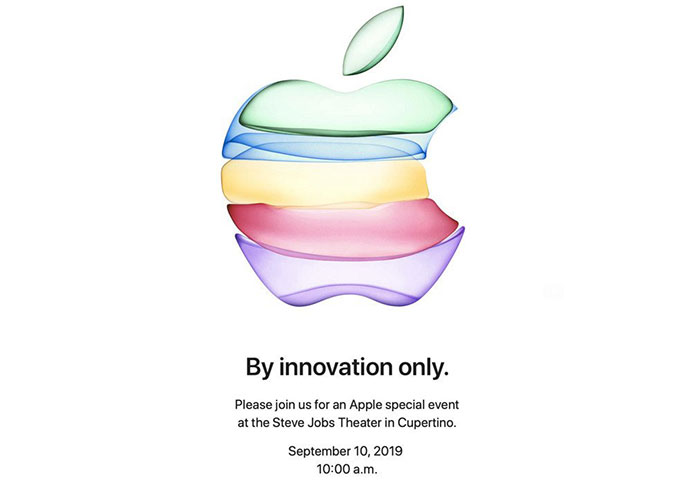 Above you can see the Apple logo artwork is a reimagined version of Apple's first official logo - divided into translucent floating segments.
According to recent reports from the likes of Bloomberg, Apple will launch three new iPhones at an event. Sources indicated to Bloomberg that Apple will launch two new 'Pro' iPhone models to succeed the iPhone XS and iPhone XS Max as well as a successor to the iPhone XR.
A headlining new feature of the iPhone Pro models will be an enhanced rear triple lens camera system featuring an ultra-wide angle snapper. AI will be employed to make use of three sensors simultaneously and this will have various benefits for image composition and low-light performance. Video recording capabilities will be bolstered too.
While the new iPhones will look more or less the same as existing models further upgrades will be present such as; reverse wireless charging, multi-angle Face ID, improved water resistance, updated OLED screens (but which lack 3D touch), and faster A13 processors with AMX co-processors. Notably none of the phones will offer 5G connectivity this year, says Bloomberg.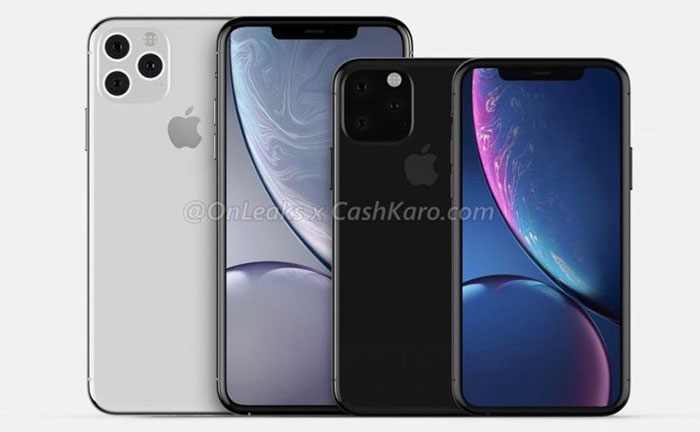 Other highlights predicted for the event include:
iPad Pro upgrades in line with the iPhones - faster processors and upgraded cameras,
Low end iPad screen will be enlarged to 10.2-inches,
Apple Watch ceramic and titanium models will arrive along with updated WatchOS,
A revamped MacBook Pro with 16-inch screen will be similar in size to 15-inch models now,
It is possible that the previously announced Mac Pro and 32-inch XDR Pro Display will launch too.
If you are an Apple fan there looks like there will be lots of news to digest on 10th Sept. It will be interesting to see if Jony Ive takes to the stage during the event.