The iPad 3 is the darling of the computer news headline writers right now. People always like new shiny things with bigger numbers. Meanwhile the last generation iPad 2 continues to be on sale and continues to be produced.
Apple makes it easy to compare the latest and greatest iPad 3 with the previous iPad 2 on a page dedicated to the topic. The biggest difference between the pair is the new Retina display, at twice the ppi of the iPad 2 that's quite an upgrade. On the other hand the price of the iPad 2 is quite a bit nicer than the iPad 3, their entry level machines (16Gb Wi-Fi models) are £329 and £399 respectively.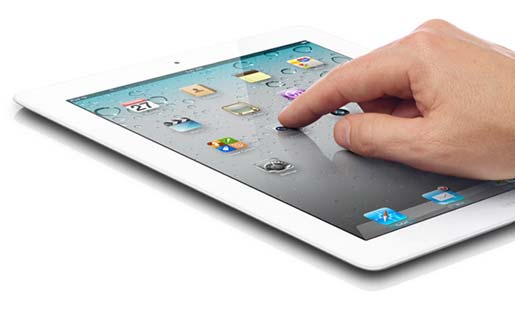 However, something else that might make you warm a little more to the last generation iPad 2 has been discovered by the guys over at AnandTech. A newly produced iPad 2 will have a 32nm A5 processor instead of the 45nm A5 that was standard on the older versions. Regular HEXUS readers will know that a die shrink can bring a lot of benefits to a chip in efficiency and (over)clockability. To have a hardware upgrade alongside the iPad 2 price drop is a welcome bonus, but one that isn't publicised by Apple.
The iPad 2 equipped with the 32nm A5 chip has the following battery life advantages over the 45n variant;
| | | | |
| --- | --- | --- | --- |
| | iPad2,4 (32nm A5 chip) | iPad2,x (x=1,2 or 3) | difference |
| Browsing | 11.7 Hrs | 10.1 Hrs | 15% |
| 3D gaming | 7.9 Hrs | 6.12 Hrs | 30% |
| Video playing | 15.7 Hrs | 13.3 Hrs | 18% |
That's not all of the advantages; the 'new' iPad 2 also has a slightly improved maximum temperature alongside the reduced power consumption figures which are responsible for the longer battery life.
However, there is one little bit of bad news for prospective 32nm iPad 2 buyers. You can't tell if any boxed iPad 2 is a 'new' one or not! The only way to tell if you have a 32nm iPad 2 is by using it to run a system utility such as Battery Life Pro or Geekbench. In these software utilities new units are denoted by the model number "iPad2,4" any lower numbers indicate they are 45nm A5 processor powered devices.
The availability of the new 32nm A5 powered iPad2 machines is both an incentive and disincentive for geeky buyers. But as new units replace old stock the likelihood of getting the new 32nm iPad2 increases. Perhaps someone will discover some tell-tale outward signs indicating the iPad2 box contents within the next few days or weeks.