Sony unveiled the touch-screen update to its popular ultra-portable HD video-camera back at IFA in September, but it's taken until now for it to reach these shores. Now, though, the company has confirmed that the Bloggie Touch is available to purchase in the UK.
The diminutive device is only 107mm tall, 52mm wide and 15.2mm thick and weighs only 125g, making it about the same size as a touchscreen smartphone. In spite of its proportions, the new Bloggie is able to capture 1,920x1,080px video at 30fps and still pictures at up to 12.8MP and store it all on 8GB of internal memory.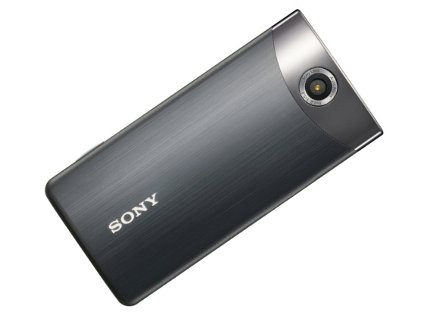 The package even manages to include a flip-out USB plug that lets you to connect to a PC and upload your videos at a moments notice. Alternatively, you can skip the PC and output directly to an HDTV using the built-in HDMI port.
Of course, the big change over the older models is the 3in capacitive touch-screen that adorns the back. Not only will the bigger display make it easier to review photos and videos, but the touch interface should help with navigating menus and configuring the device.
The CMOS sensor has also been updated and the manufacturer is promising improved recording in low-light conditions - a common complaint with the older versions. Unfortunately, though, there's still no optical zoom.
The new Bloggie Touch is available now from a number of retailers in black, silver and pink with an MSRP of £219.