Google has rolled-out a new feature for its Google+ service, allowing US and Canadian users to make phone calls from within its Hangouts space.

Hangouts currently enable up to ten Google+ users to meet up and use voice and video chat to communicate. The new service now allows users to make external phone calls and host conference calls, even to people who aren't signed up to Google+.

Revealed by Google employee Jarkko Oikarinen, the inventor of the first Internet Relay Chat, the update is available via a plugin from the Hangouts with Extras page on the social and business networking site.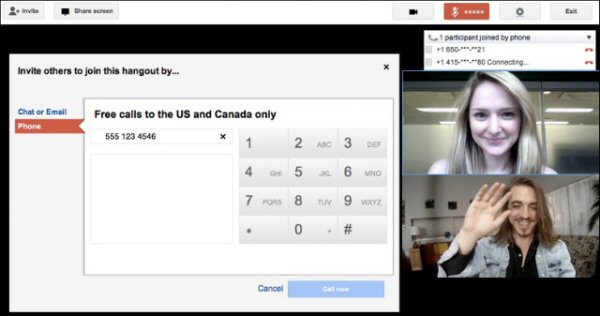 "

Today we're making it possible to make phone calls from inside a hangout, so you can dial people into the room from wherever they're at (Helpful for party lines and conference calls alike)

," he said in a Google+ post, confirming that the service works when you dial any phone.

Google is expecting an influx of new members now that the service has launched and hopes that companies, who may currently be using Skype for meetings, will jump across to use the Google+ service.

The new feature is expected to be available in Europe over the coming weeks, though we're still waiting for confirmation from Google.