Unstoppable advance
Mobile giant Ericsson is pushing forward with its plans developing next generation mobile Internet connectivity, with the successful testing of LTE Advanced in its home country of Sweden. The test saw download speeds pushing mouth-wateringly close to the 1Gbps theoretical maximum of the technology, thanks to some clever network configuration.
The results of Ericsson's test where achieved using a trio of 20MHz channels spliced together, and eight MiMo channels of communication. This network configuration delivered a 960Mbps download rate - about as fast as one could reasonably expect in the real world. Although these speeds aren't necessarily indicative of the data rate consumer devices using the LTE Advanced spec would manage, it's certainly an encouraging aspiration.
According to a Mr. Urban Landmark (we can barely believe the name, either), Head of Spectrum Department of Swedish regulator PTS: "Sweden is in the forefront when it comes to usage of mobile broadband. Sweden was both early with licensing of harmonized spectrum in the 2.6GHz and 800MHz bands, and the first country in the world where LTE was commercially deployed. The demonstration today indicates that mobile broadband technologies continue to evolve rapidly."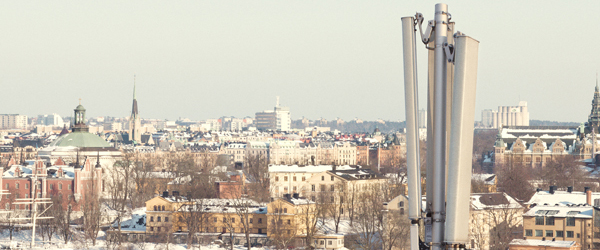 Ericsson will be continuing to develop its LTE Advanced technology over the coming months, and indeed years. Ericsson's hope is to have commercial LTE Advanced products in the market by 2013, and these tests are a crucial part of achieving that goal. Aside from overcoming the technical obstacles in the way of mass-market LTE Advanced hardware, regulators of wireless spectrum need to be convinced of the benefits, if they are to free up the spectrum needed to make wide-scale LTE proliferation a possibility.
Of course by the time LTE Advanced is available in 2013 we'll no doubt be demanding even faster data rates.