What a difference a mere eight months can make. Back in February, Microsoft was piecing together its new smartphone ambitions with the first showing of Windows Phone 7 Series.
Today, following a name change, numerous leaks and seemingly rapid development, Windows Phone 7 is ready to be introduced to the world.
It's all supposed to be happening at around 2pm GMT, but it looks as though an LG blogger going by the alias of joeO couldn't contain his excitement and has jumped the gun by announcing the company's first WP7 device; the LG Optimus 7.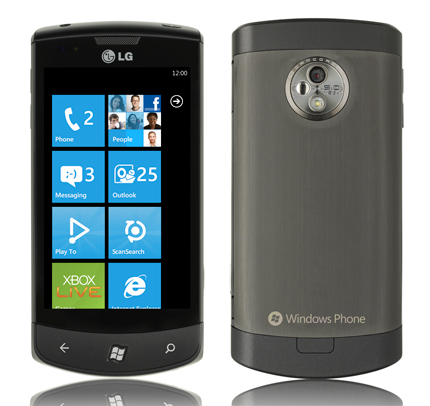 Now there isn't a lot we don't already know about the Optimus 7, but LG's official press shots come attached with a spec sheet for the smooth-looking handset.
Measuring 125mm x 59.8mm x 11.5mm, the Optimus 7 squeezes in a 800x480 pixel 3.8in capacitive touchscreen, a 1,500mAh battery and 16GB of internal memory.
All the usual smartphone essentials can be found within - including Bluetooth 2.1, an accelerometer, proximity sensor, light sensor and digital compass - and there's a 5 megapixel camera that's backed up by an LED flash and the ability to capture 720p HD video
Microsoft's digital ecosystem - including services such as Xbox Live and Zune - are integrated directly into the Windows Phone 7 operating system, but LG's hoping to stand out from the crowd by throwing in a few exclusive applications. One such app, "Scansearch", is described as the latest in augmented reality and provides users with real-time information about shopping, dining, weather, entertainment and banking.
Still no mention of pricing or UK availability, but two things are certain; Microsoft's likely to provide those missing details later this afternoon, and LG's likely to be giving joeO a firm slap on the wrist.