According to a report in the Telegraph, Boris Johnson is determined to have cellular coverage on the majority of the London Underground in time for the Olympics in 2012.
While there have been plans to install mobile antennas in the tube network for some time, the costs have so far proved to be prohibitively high. However, Mr Johnson has now intervened to ensure that the project gets off the ground by making the five major mobile-carriers foot the bill for the new infrastructure.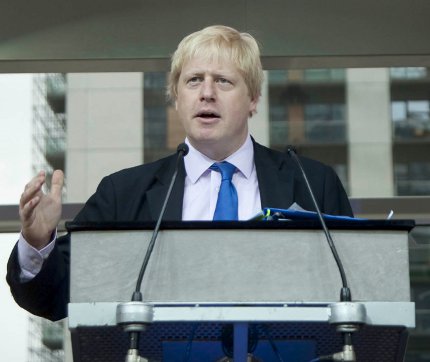 The project is expected to cost hundreds of millions of pounds and Vodafone, O2, Orange, T-Mobile and 3 will be expected to cover it in full. Apparently, the Mayor of London is personally getting involved in the project to hammer out any deals needed to ensure that everything is finished on time.
According to the newspaper, the plans will also include installing mobile coverage on Eurostar services.
The expanded network will be made possible by using long transmitters built along the length of the tunnels with antennas positioned at the end of every carriage.
While we - being the connected folk that we are - appreciate the idea of being able to use our phones whilst being whisked along underneath the capital, we're still not sure about it in practice. The thought of being crammed into a carriage during rush-hour next to a hundred bankers, lawyers and tourists all making phone calls is enough to makes us cringe. Or at least enough to make us want to take the bus.