Over three months have passed since Microsoft first unveiled its upcoming Windows Phone 7 platform, but we've yet to see the expected arsenal of supporting hardware.
One device that continues to crop up, however, is the prototype handset from South Korean manufacturer LG.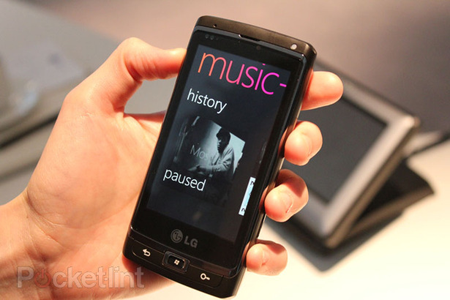 Having first surfaced in March, said handset has now been given a brief hands-on examination by Pocket-Lint.com, who describe the device as "easy to understand," with very smooth operation and an "intuitive touchscreen".
According to LG, the device will be branded as the LG Panther and will be one of many Windows Phone 7 devices available at launch later this year.
The early hands-on impressions appear to be positive, with Pocket Lint's Rik Henderson impressed by the Panther's close ties to Facebook, particularly its ability to provide status updates from within your phone's address book. Similarly, mapping integration is said to be closely tied to Bing, with all phone applications automatically turning addresses into Bing Maps links.
Zune integration is said to be "running quickly", with LG reconfirming that Microsoft's Zune store will be opening its doors to UK mobile users in time for launch. Xbox Live integration wasn't available in the demo build, but LG adds that you will one day be able to grab Xbox Live Arcade titles for gaming on the go.
Sounds like Windows Phone 7 is shaping up rather nicely. Head over to Pocket-Lint.com for further impressions and a gallery of hands-on product shots.