Double-SIM Technology - prayers answered
It just so happens that late last year, I posed the question; is it possible to have two numbers on one sim card?
Well, whilst browsing the stands at CeBIT today I came across General Mobile and its rather tasty looking 'Double-SIM Technology' as illustrated on this giant-size banner: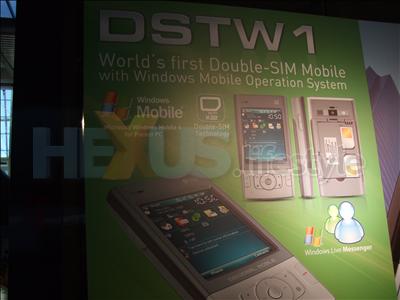 The technology, though not entirely new, allows two SIM cards to be used in a single handset. What makes General Mobile's implementation different however is the special functionality provided. Firstly, the company claims to offer the world's first Windows Mobile-based handset to offer the use of two SIM cards, but bragging rights aside, this phone was pretty useful.
As seen in the image below, two answer call buttons make it easy to make and receive calls on different lines - it's as simple as that. The General Mobile rep was kind enough to demonstrate some of the phone's other functions and using two SIM cards couldn't be easier. You can even switch from a live call on SIM one to a waiting call on SIM two, handy!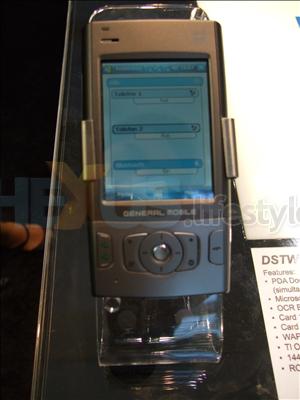 The Windows Mobile-based device isn't the only General Mobile handset to offer Double-SIM Technology either, its stylish consumer handsets, the OST22 and OST11 also handle two SIM cards without kicking up any fuss.
There is one downside though folks, General Mobile don't currently retail their products in the UK. Sorry, you'll have to continue to carry your personal and business handsets with you for the time being.
Official product page: GeneralMobile.com