Amazon has announced that its Fire TV HD set-top box will be coming to the UK. A launch date has been set for 23rd October. The news comes months after the device launched in the US, where it has gained a positive market reception, so we are told. "Following this interest we accelerated our road map and doubled down to get Fire TV on sale outside the US," Peter Larson, Amazon's VP of Product Marketing said, announcing the news at the IFA show.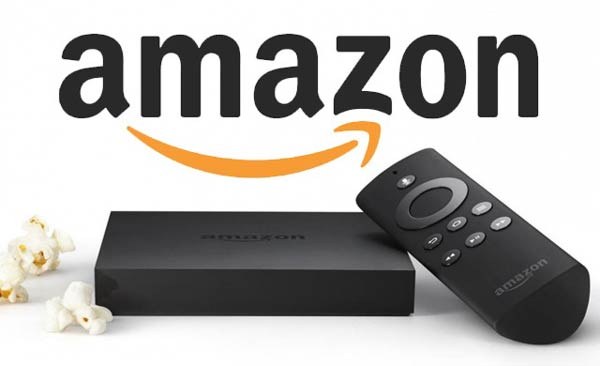 The company is now taking pre-orders, selling the Fire TV at £79. However, existing and new Amazon Prime members will be able to grab themselves a 'bargain' with £30 off the original price, in a deal which only lasts until Monday 8th September. The box comes with a 30-day free Amazon Prime Instant Video trial, an effort by Amazon to lure users into signing up to a monthly subscription or yearly fee.
The UK version of Amazon Fire TV will come bundled with apps for Sky News, Spotify, YouTube and Demand 5, along with access to Twitch, Netflix and Amazon's Prime Instant Video service. Unfortunately, BBC, 4OD, ITV and Now TV have not signed up to the set-top box as yet, which could be a turn-off for many British customers. There will also be a gaming system on board and a dedicated gaming controller is available (controller sold separately).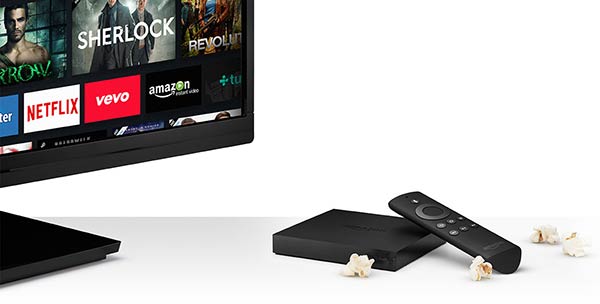 Specs wise, the set-top box has a quad-core processor with 2GB of RAM, an Adreno 320 graphics chip and voice control capability thanks to a microphone integrated into the remote. Its processing power is said to be three times that of the Apple TV - helping you enjoy smooth, fluid entertainment in up to 1080p HD. Furthermore, the Fire TV is equipped with Wispersync technology, allowing all your content to be synced to the set-top box as soon as it is turned on. The feature will also allow users to pick up TV shows and films where they left off on another Amazon device or computer.