Nuance Communications Inc., a provider of voice recognition systems, has announced their technological partnership with Samsung. The new 2012 lineup of premium Samsung Smart TVs is using Nuance's Dragon TV voice technology. Users control their Smart TV sets conventionally or using voice commands interpreted by the Nuance software built into the set.
Buyers of the new premium Samsung Smart TVs will be able to use natural voice commands to control all the regular TV functions including on and off and channel changing. However because these are "Smart TVs" you will also be able to use your voice to navigate and use Samsung's Smart Hub interface, search the internet, and communicate with your friends and family via Skype. This way of interacting with your TV gives consumers "with the ultimate lean-back experience" according to the Nuance press release.
Samsung is the world's biggest TV set maker so this is a great platform for Nuance's Dragon TV technology to set the standard for TV control. Panasonic also uses Nuance technology in some new Viera TV models. It is also widely known, yet unconfirmed by Apple, that Nuance technology is the speech recognition software behind Siri on the iPhone 4s.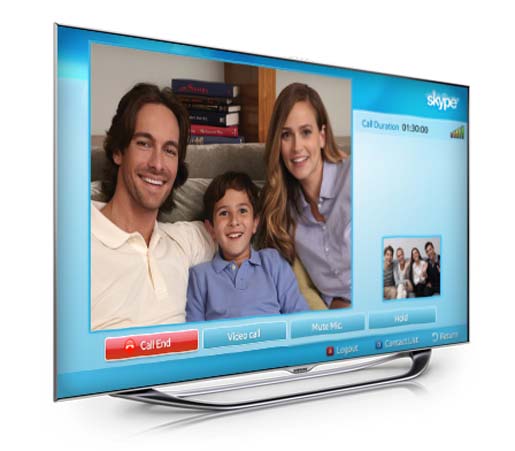 Natural speech commands differ from conventional voice commands (like in the the Xbox Kinect control system) in that there are a number of natural conversation like ways to tell the smart device what to do. Conventional voice commands are preset commands you must know, just like MS DOS but in speech, which is very appropriate as Microsoft was the author of that too.
For more info on the Samsung Smart TV you can go and see their dedicated web site. Will the new Apple television with rumoured built-in Siri voice controls better Samsung's Smart TV offerings? It seems pretty certain they will also be using the Nuance speech recognition engine but Apple's interface layer could make better use of it, that layer is an important part of the user experience.