OnLive, the cloud-based gaming service that launched in the UK in September last year, is to be integrated across the complete range Google TV devices.

The on-demand gaming service currently allows users to stream games from its catalogue of approximately 200 titles direct to their desktops, tablets, smartphones and TVs without the need for downloads. The service is also expected to extend to Blu-ray players, media streamers and set-top boxes later this year.

Recent releases include Saint's Row: The Third and Assassin's Creed: Revelations which were demonstrated at CES this week running on the VIZIO VAP430 Stream Player with OnLive's Wireless Controller, as well as Google TV devices.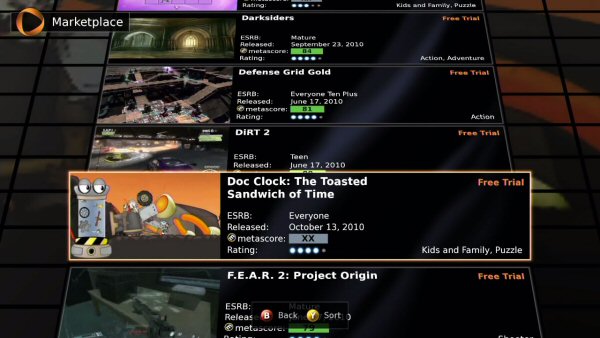 OnLive marketplace boasts over 200 titles



"

OnLive integration into Google TV is a huge leap forward for videogames,

" said Steve Perlman, OnLive Founder and CEO. "

Consumers have come to expect instant gratification with music, movies and video. Now, with OnLive, players in the US and soon in the UK can just as easily stream the highest-quality games to their Google TV devices for play instantly on demand, without discs or downloads.

"

OnLive will roll-out to all Google TV devices in the US shortly, with the UK to follow later in the year.

For more details of OnLive, visit the official site.