Flip Video, a subsidiary of Cisco, has taken the wraps off its latest pocket camcorder; the Flip SlideHD.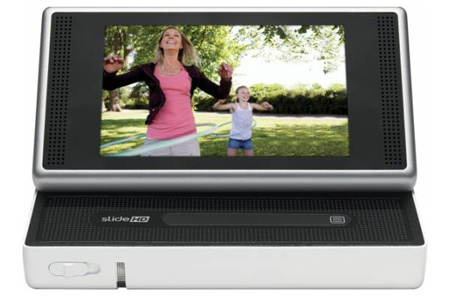 Measuring 104.9mm x 55.1mm x 24.9mm and weighing in at around 167 grams, it's both larger and heavier than last year's Flip MinoHD - and there's a good reason, too, as the Flip SlideHD incorporates a pop-up 3in widescreen display.
Designed to improve the on-the-go playback experience, the Flip SlideHD's 400x240 display slides out to provide a supposedly-optimum viewing angle.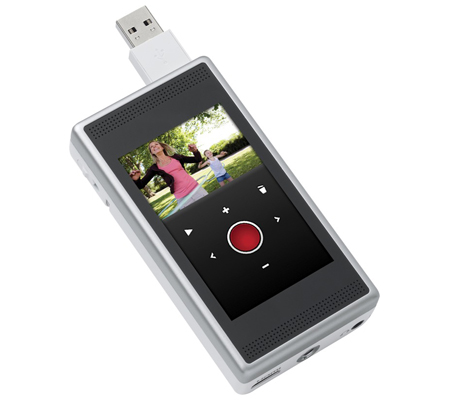 When closed, the 3in resistive touchscreen display also acts as the primary input method - displaying the Flip's familiar-looking array of buttons.
Aside from the smart-looking screen, the SlideHD's camera is almost identical to the MinoHD - offering 720p video at 30fps and 2x digital zoom. There's still no image stabilisation, unfortunately, but the SlideHD does offer one other significant improvement - a larger storage capacity of 16GB. That's good for four hours of recording, which you can later enjoy on your TV vie the SlideHD's built-in HDMI output.
It's certainly a useful upgrade, but with the camera itself remaining limited in terms of quality, Flip Video's $279.99 asking price might be too steep for the casual user. No word on UK availability or pricing as yet, but if recent Flip launches are anything to go by, expect to see the SlideHD on UK shores in a few months' time.