As a subtler strand of the RGB LED lighting and Smart Home trends, Philips Hue smart lighting has steadily grown in popularity throughout many homes. We have previously seen a number of Philips innovations to weave Hue lighting and home computers closer together, most recently with the Philips Hue and Razer Chroma collaboration, and then the release of Hue Sync for PCs and Macs.
Now the Philips Hue Play HDMI Sync Box has been announced to make on-screen environmental reactive smart lighting even more easy to implement and widespread. The new piece of hardware sits between any HDMI connected device (4x ports available) and your TV, to sync the Philips Hue colour smart lights you have in your home to the on-screen action.

Simply connect the Philips Hue Play HDMI Sync Box to the TV and your streaming device, satellite and cable set-top box, game console, Blu-Ray and DVD player, or laptop to the box and you can enjoy sympathetic surround lighting to "take your movies, music, TV shows or video games to the next level," says Philips.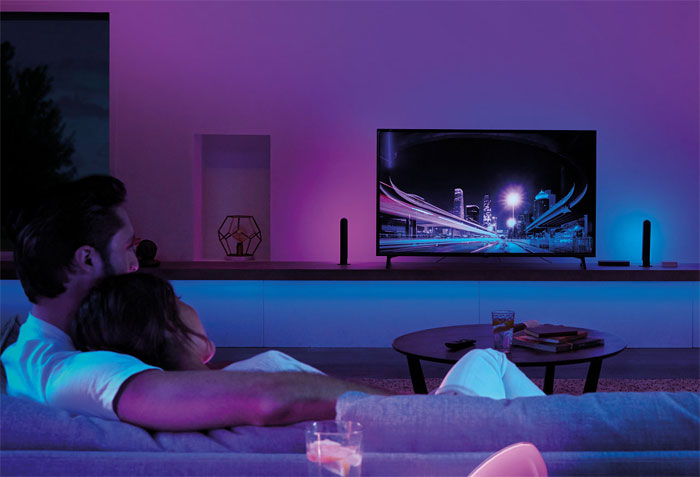 Users can connect up to 10 Philips Hue lights to the Sync Box, and there are four HDMI inputs to make it easy to switch input sources. As well as some Hue colour lights in your home, you will need a Hue Bridge. With the mobile app in hand you can adjust the lighting effects, finetune brightness, as well as the speed and intensity of lighting effects. For your convenience there is a default setting and you can have presets for movies, music and gaming.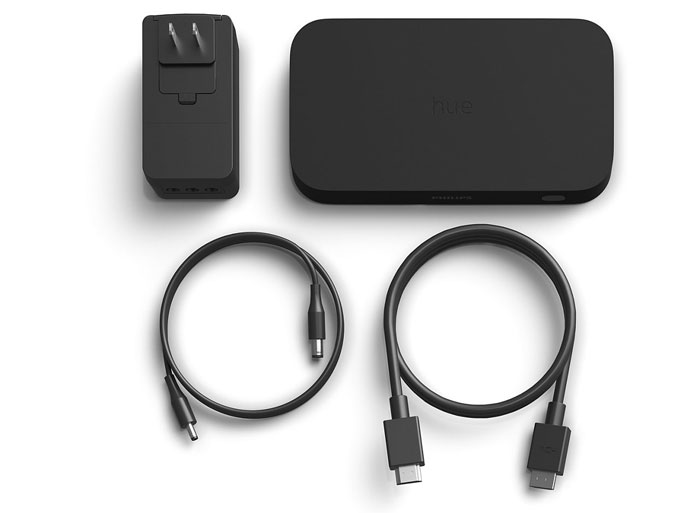 The Philips Hue Play HDMI Sync Box will become available from 15th Oct onwards in the US and a number of European countries with other regions to follow early next year. Pre-orders are open now at €249.95 incl. VAT / $229.99.