Hauppauge in an awkward place
While talking to Hauppauge's UK sales representative, Phil Grace, it became apparent that Hauppauge is in a bit of a tight spot right now. HD broadcasts aren't coming to the mainstream quick enough and Phil explained that Hauppauge doesn't quite have anywhere else to go. That could explain the company's different approach with its Hauppauge PMP.
So, with TV broadcasts largely stood right where they were a few years back, what do you do? Well, you keep revamping your products and Hauppauge has done just that to its Hybrid Video Recorder (HVR) series. The new range consists of the HVR-1200, 1400, 1700, 1900 and 2200, phew!
Let's talk about the most important two - the HVR-1400, pictured directly below, and HVR-2200. The 1400 targets the notebook market that Hauppauge really wants to capture.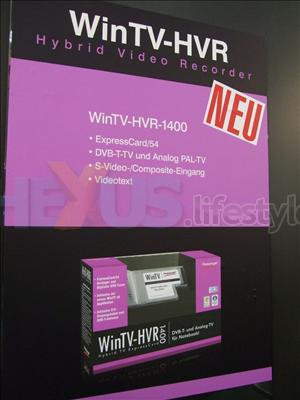 Rather than the usual USB interface, this notebook tuner uses ExpressCard - but, of course, it'll still need the awkward antenna. Other than that, not much else is new, further highlighting Hauppauge's awkward position.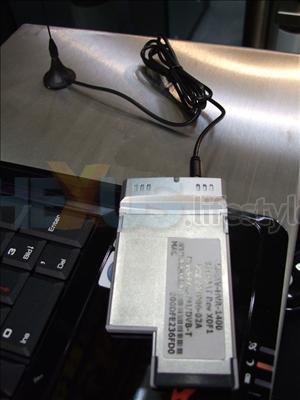 Then there's the WinTV-HVR-2200. This is a double twin-tuner card for your desktop PC. It uses a PCIe card and packs four tuner - two analogue and two digital Freeview. It'll come priced at around €129 and, according to Hauppauge, it'll have working drivers for Windows XP and Windows Vista drivers - 32-bit and 64-bit versions for both. Wouldn't that be a nice change?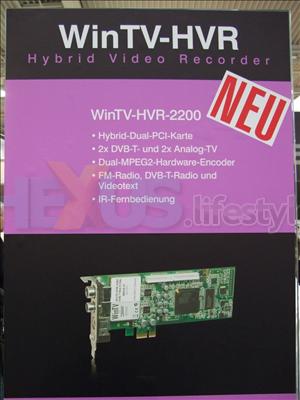 It'll be an interesting year for the US-based manufacturer, TV tuners can only take it so far. We wouldn't be surprised to see a variety of alternative media-based devices coming from Hauppauge sooner rather than later.