A fire appears to have broken out at Apple's flagship Regent Street store.
Although the cause of the incident is unknown, consumers have been seen evacuating the store as fire brigades arrive on the scene.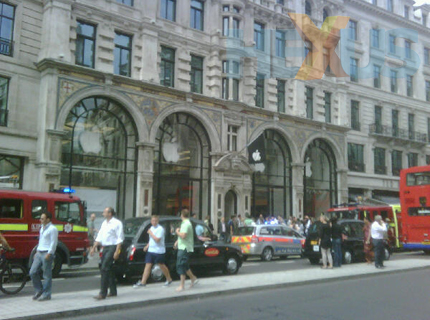 The incident is the latest setback for Apple, who - despite a record quarter - has suffered intense media scrutiny following the launch of its iPhone 4; a product plagued with reception issues.
Complaints have also surfaced in regards to older Apple products, too. Just days ago, a Japanese industry ministry official ordered Apple to respond to cases of overheating 2005 iPod Nanos. At least 27 incidents were reported, of which six resulted in fires that required firefighter attention.
Whether or not an overheating product is to blame for the Regent Store fire, however, remains unknown.
Are you in the area? Were you planning on attending the 1pm GarageBand Workshop at the Genius Bar? Share your experience in the HEXUS.community forums.