Transport for London (TfL) has approved a scheme to offer Wi-Fi in London's black cabs. Passengers will be able to use free Wi-Fi during taxi journeys thanks to this new business endeavour by Tech City start-up company EyeTease. This year there have been several other headlining initiatives to bring Wi-Fi to London's commuters with Virgin supplying internet access to Tube stations and The Cloud supplying Wi-Fi at all 56 London Overground stations.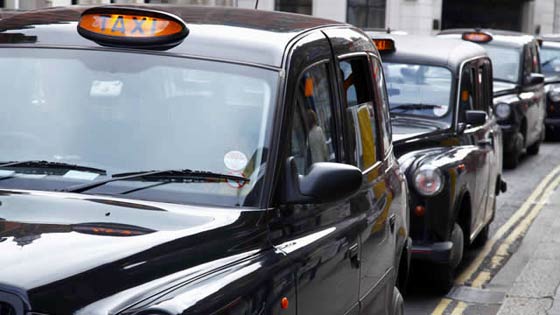 Free but advertising funded
The CabWifi service has a "cost" to passengers of watching a 15 second advert for every 15 minutes of internet access. EyeTease reckons the Wi-Fi will be especially appreciated by tourists navigating London as it will help them avoid the high mobile data roaming charges which may be incurred using their smartphone 3G or 4G data connection. Upon this very subject Richard Corbett, founder and CEO of EyeTease, said "With dwell times averaging 15 minutes in the back of a taxi, what better way to pass the time than to use your laptop, tablet, book reader or phone with guilt free internet access. Tourists and business travellers can now access their emails, talk on Skype or surf the web without the fear of being hit with high data roaming charges when they return home".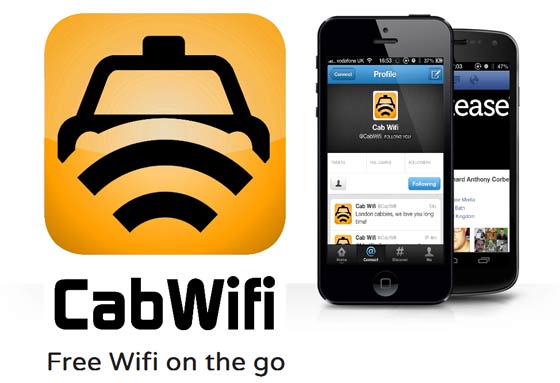 Taxi driver gets a free ride
The carrot for the participating black cab drivers is that they will get unlimited free Wi-Fi without advertising, which will be useful for connected cabbies, like those on Hailo. Mr Corbett said "London taxi drivers are without doubt the best in the world and EyeTease is really proud to launch this new service here in London first". EyeTease reckons usage of apps by taxi drivers in their business pursuits has "doubled their phone bills in recent months".
EyeTease says it is currently in advanced talks with several major consumer brands including both a major credit card company and leading smartphone manufacturer to sponsor the initial roll-out of CabWifi. Other companies have previously offered advertising sponsored 3G data such as Samba Mobile. EyeTease's system uses 3G and 4G data connectivity within London which is changed to Wi-Fi using a portable hotspot in the taxi.