The latest social network on the block is called So.cl, brought to us by FUSE Labs, part of software giant Microsoft's research department. This particular social sharing network is being pitched as a tool for students to share and comment upon interesting search results with like minded people. Actually Microsoft is calling it an "experimental research project" and as such it was a closed network (selected schools) until the weekend when the service was opened up to any user. The launch was low key, perhaps following some kind of stealth marketing technique.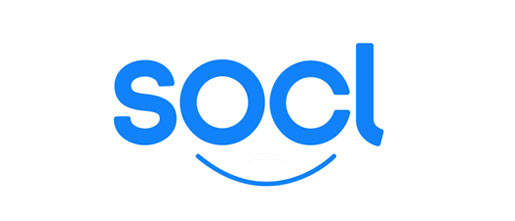 The key features of So.cl are as follows;
Combining social networking and search
Creating rich posts in a "compelling visual montage" is easy
There's a bookmarklet, for sharing web content with a single click
"Video parties" make it easy to share and chat about videos from various sources including YouTube
Your searches through So.cl are public so are viewable and can be commented upon by anyone, by default. In this way you can more easily interact with like minded people out of your circle of friends and colleagues if you wish.
Microsoft says that So.cl isn't designed to replace dedicated social networks or search engines "So.cl is not meant to replace existing full-featured search and social networking tools. It is an experimental research project using a minimal set of features which help combine search with the social network for the purpose of learning." Indeed you can share your So.cl searches, collages and montages through a share button on your So.cl page.
Principal analyst Eden Zoller, of tech consultants Ovum, spoke to the BBC about the new social network launch; "So.cl is, as Microsoft stresses, an experiment designed to be a layer on existing social networks. Microsoft is being sensible in positioning So.cl in this way - the opposite approach of Google, which entered social networking all guns blazing with a full on service, and is having modest success." So it looks like Microsoft is being cool and un-pushy with this new social network launch, but they have grabbed some niceties from several other social app pages and combined them into So.cl. I've made a table below of "influences" I feel have been mashed up into So.cl following my test run yesterday;
Facebook: social networking and search
Pinterest: making pretty pages of content that interests you
Tumblr: bookmarklet sharing
Twitter: commenting on live TV is popular, So.cl has live on-the- page comments on online videos, the cheesily named "Video Parties"
StumbleUpon: sharing of web content with strangers who have shared interests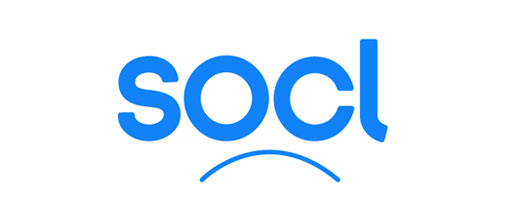 You can read the Microsoft So.cl FAQ to find out more. Also PC World magazine have put together a tour.
Perhaps the "here is a new social network but it's not really meant for you" idea is a clever marketing plan for So.cl, similar to the invite-only tack followed by Pinterest originally to create artificial scarcity and exclusivity. We know Microsoft really want it to be a rip-roaring success and they want to make a bit of pocket money by selling T-Shirts and Hoodies through Zazzle.