When BBC Director General Mark Thompson announced last week that digital-chief Erik Huggers would be leaving for Intel, he mentioned that the sweeping cuts to the Corporation's online presence were afoot.
Now Thompson is back with full details on exactly what those cuts will entail. The plans are a part of the Beeb's overall strategy of 'Putting Quality First', which will trim the digital budget by a quarter - or £34 million - and prevent it from competing with similar commercial services.
The savings will come in part by a reduction in the number of discrete services on the BBCs website. Top-level domains (TLDs) will be halved to around 200 with 180 of those disappearing before the end of this year. The sites which are left will be reorganised into one of ten core product categories: News, Sport, Weather, CBeebies, CBBC, Knowledge & Learning, Radio & Music, TV & iPlayer, Homepage and Search.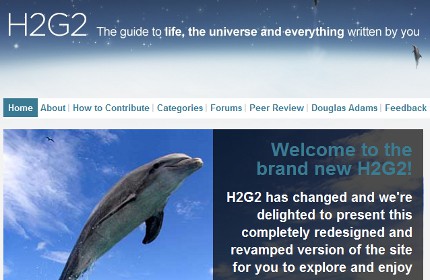 The big changes will be the replacement of programme specific and digital radio channel websites with automated content and the closure of RAW, Blast, Switch, Video Nation and h2g2. There will also be fewer news blogs, less sports news and live sport, a reduction in the quantity of showbiz news and the closure of the 606 community site and iPlayer message boards.
Of course, the biggest cuts of all are to the 360 jobs that will cease to exist as a result of this plan. All of the changes are expected to come into effect sometime in the next two years.
Thompson explained the changes by saying that, "BBC Online is a huge success, but our vast portfolio of websites means we sometimes fall short of expectation. A refocusing on our editorial priorities, a commitment to the highest quality standards, and a more streamlined and collegiate way of working will help us transform BBC Online for the future."
"I know that these changes will be painful for affected staff. But I firmly believe that they are right for the BBC at this time," he added.