Ofcom has detailed its initial plans to facilitate a "full-fibre future" for the UK. Back in July it advised of its intentions to push for a large-scale rollout of ultrafast broadband, based on cable and fibre lines that go all the way to people's doorsteps. Now it is describing how that could happen and beginning its consultation process to make clear the path forwards.
Central to Ofcom's full-fibre plans are making it "quicker and easier for rival providers to build their own fibre networks direct to homes and offices using BT's existing telegraph poles and ducts". Such an initiative should help deliver better competition between networks alongside the flexibility to innovate.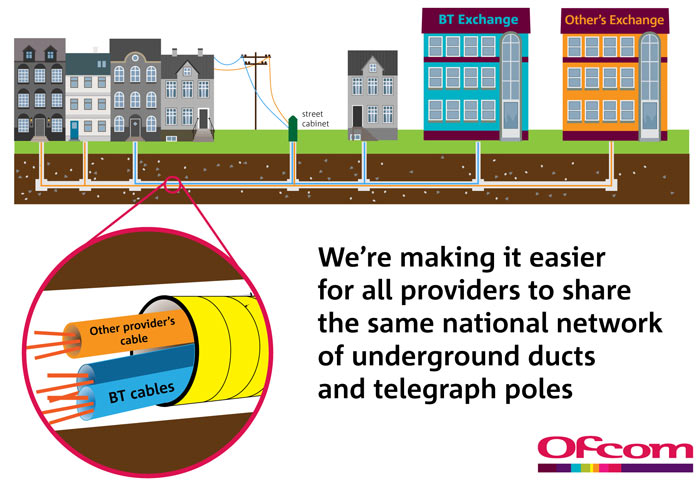 Ofcom Competition Policy Director, Yih-Choung Teh, explained "Today we're explaining how access to BT's tunnels and poles could be improved, allowing other providers to connect ultrafast, fibre broadband directly to UK homes and offices. Our plans will give providers increased confidence to invest in their own full-fibre networks at reduced cost."
Countries like Spain and Portugal are given as examples where similar access policies have delivered results. Ofcom says that these countries now boast full-fibre broadband coverage of 79 per cent and 70 per cent respectively. That coverage compares to just 2 per cent in the UK.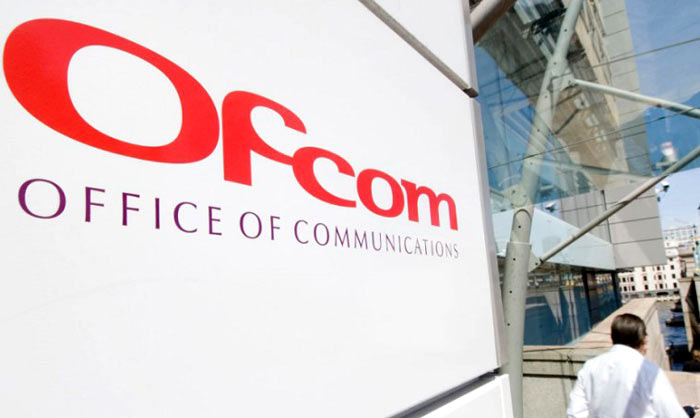 Ofcom is trying to be fair to BT/Openreach and the rival networks so is working on covering costs of access to the cables and ducts currently solely managed by Openreach. Costs of providing third party access could be spread across all services using the ducts, for example. A cap on rental charges for accessing ducts should also be put in place to give pricing certainty for network rivals, says Ofcom.
With the above planning underway Ofcom continues its work with the government to "give everyone the right to request a 10Mbit/s service by 2020".
Deutsche Telekom grumbles about the legal separation of BT and Openreach
In other related news today, Deutsche Telekom has attacked Ofcom over the legal separation of BT and Openreach. The German firm owns a 12 per cent stake in BT and claims that the proposed legal separation of BT and Openreach makes the UK less investable and is at odds with Ofcom's usual evidence-based regulation of the industry.
In a statement sent to Ofcom's Digital Communications Review (DCR) consultation, Deutsche Telekom said "We fail to see clear evidence that would justify such an extreme intervention".