Following the news of Microsoft's latest round of layoffs last week there was a lot of talk about the company preparing to abandon the mobile market. In an exclusive interview with ZDNet's Mary Jo Foley on Monday, Microsoft CEO Satya Nadella reaffirmed the company's commitment to mobile and was very positive about the opportunities and of the future "being richer," thanks to Windows 10 across multiple platforms "from Raspberry Pi to HoloLens".
Looking back at last week, the New York Times foretold of the Microsoft job cuts announcement that would follow. The latest round of job cuts will prune 7,800 positions from within Microsoft, "primarily in the phone business". Microsoft also announced a $7.6 billion write-down related to its Nokia acquisition.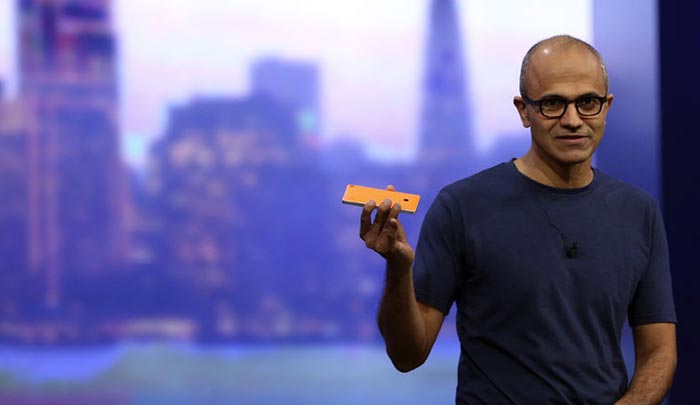 The CEO's accompanying statement said "We are moving from a strategy to grow a standalone phone business to a strategy to grow and create a vibrant Windows ecosystem including our first-party device family." Nadella went on to add "In the near-term, we'll run a more effective and focused phone portfolio while retaining capability for long-term reinvention in mobility". The wording obviously wasn't clear enough, and the layoffs sparked chitter-chatter concerning Microsoft's exit from the smartphone market late last week.
Now the Microsoft CEO has sought to straighten out his stance on the smartphone market. Satya Nadella spoke in an exclusive interview with ZDNet about the matter. The key question was:
"Does Microsoft cutting back on the number of Windows Phones you make mean you are getting out of the mobile market?"
Nadella began his answer by denying there is such an exit plan and saying how positive he is about the opportunities in mobile. He talked about last week's jobs cuts and writedown decision and said that it "was not about any change to our vision and strategy". Right now Windows phones are there for the benefit of the entire device family - alongside PCs, Xbox, HoloLens and the Microsoft Band.
Talking strategically the Microsoft CEO said that he didn't want to focus just upon desktops, or just upon smartphones as the high volume device of today could lose its popularity tomorrow. Instead he wants to push the value of Microsoft's software services, not just the applications but the background software that lets users manage the device, offers security and data protection. Going forward innovative and fluid systems like Windows phones with Continuum (the upcoming flagship phones) excite the CEO.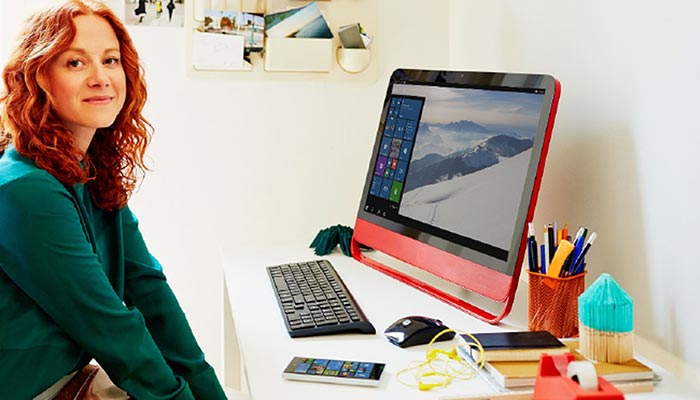 Later in the interview, still being pressed on the subject of Windows phones, Nadella asserted "We will do everything we have to do to make sure we're making progress on phones". He went on to confirm that premium Lumias are coming this year. Furthermore the strategy is to progress by releasing new Windows phones into three segments; entry level value, business and flagship premium – with or without the help of OEMs.