It has been feeling inevitable but the official announcement has just been made that Computex 2020 will be postponed. Rather than cancel what is probably the world's most important IT and PC industry event the organisers have optimistically rescheduled it for the end of September 2020.

As recently as February Computex organiser TAITRA asserted that the 40th annual Computex show would go on as planned, from 2-6th June in Taipei, Taiwan. However, serious doubts about the timetable started to swirl as Taiwan began an extensive border lockdown about a week ago.
Now the Computex organisers have weighed up various factors with regard to the health of exhibitors and visitors and decided to announce a new set of dates. TAITRA's reasoning is that "more than 300,000 people have been diagnosed across 167 countries worldwide, impacting the economy, trade, transportation, convention, and tourism," and the severe and contagious virus is still spreading. According to a McKinsey epidemic report, cited by TAITRA, Covid-19 will be under control by Q2 in East Asia, and here in Europe it will have slowed down somewhat by June.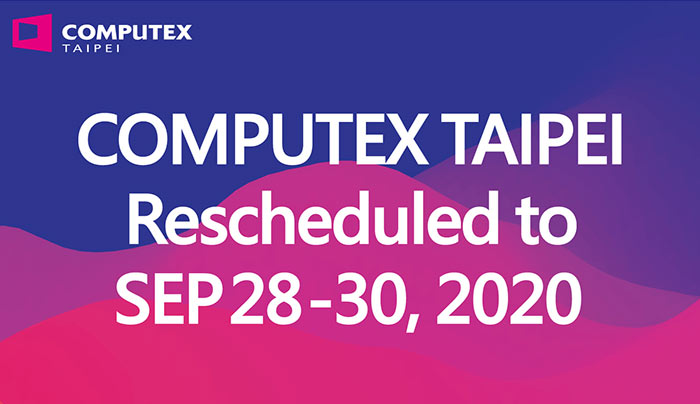 It has been decided to shift the event, originally planned for 2-6th June to 28-30th September. As well as moving the event nearly four months further down the line, you will note that it has been reduced in span from five to three days. For news flow, in my experience, that won't make much difference as it seems every major company, and the minor ones, cram in their announcements in the first couple of days - if not at some special event a day or two ahead of Computex opening its doors.
Of course many other events have already been rescheduled, cancelled, gone digital or otherwise rearranged before this Computex new arrived on the wires. As well as PC and tech shows, in the news today there is a very significant change - the Tokyo Olympics have been postponed to 2021.