Having teased its blazing-quick i5500 back in February, Thecus is at it again and now states that the i4500R and i5500 will deliver unbeatable value proposition for enterprises looking to store and secure valuable data.
The devices, aimed at the enterprise and business environment, are to form Thecus' iSCSI storage series and promise unrivalled performance for modern enterprises.
Both the i4500R and i5500 are powered by an Intel Xscale CPU and 512MB of DDR memory. Thecus guarantees that both devices will provide transfer speeds of over 100MB/s for read and write under RAID 6.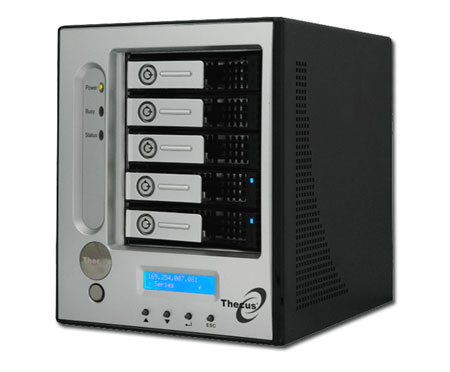 The i5500, pictured above, features five hot-swappable SATA drive bays with support for up to 5TB of storage. The i4500R, pictured below, provides four hot-swappable SATA drive bays and can accommodate up to 4TB.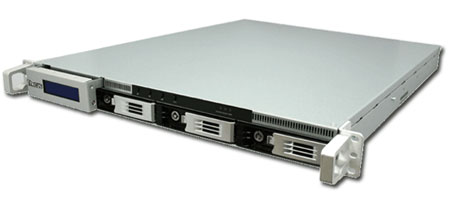 There's support for plenty of RAID modes, including RAID 0, 1, 0+1, 3, 5, 6, 10, and JBOD, and a dedicated hardware controller to configure the array.
We're still waiting for availability to filter through, but Scan.co.uk has the i5500 and i4500R available to pre-order, priced at £971.82 and £1,116.24, respectively.
Official press release: Thecus Unrivalled Performance and Security iSCSI Series for Modern Enterprises
Official product pages: Thecus i5500 and Thecus i4500R
Related reading: Question of the week: what constitutes a perfect NAS device?