Late last year a "We the People" petition gained enough signatures to be looked at and get a considered response from the US government. The petition contained quite an unusual request and that was for the Obama Administration to "Secure resources and funding, and begin construction of a Death Star by 2016". This weekend the petition got an official response entitled "This isn't the petition response you're looking for". Now sad Star Wars fans will have to cook up something less ambitious like setting up their own religion. (Actually that's already been done).

The petition's goal was to:
Secure resources and funding, and begin construction of a Death Star by 2016.
Those who sign here petition the United States government to secure funding and resources, and begin construction on a Death Star by 2016.
By focusing our defense resources into a space-superiority platform and weapon system such as a Death Star, the government can spur job creation in the fields of construction, engineering, space exploration, and more, and strengthen our national defense.
Reasons for petition rejection
The formal government response to the Death Star petition was penned by Paul Shawcross, the Chief of the Science and Space Branch at the White House Office of Management and Budget. He cited three main reasons why the Death Star petition was rejected, even though it would create lots of jobs and bolster national/global defence.
The construction of the Death Star has been estimated to cost more than $850,000,000,000,000,000. We're working hard to reduce the deficit, not expand it.
The Administration does not support blowing up planets.
Why would we spend countless taxpayer dollars on a Death Star with a fundamental flaw that can be exploited by a one-man starship?
It's clear that the first point is the main sticking point. "The Administration" already possesses enough nukes to blow up this planet. Looking at the third point; every project has bugs and no-one asked for an exact replica of Death Star 1.0.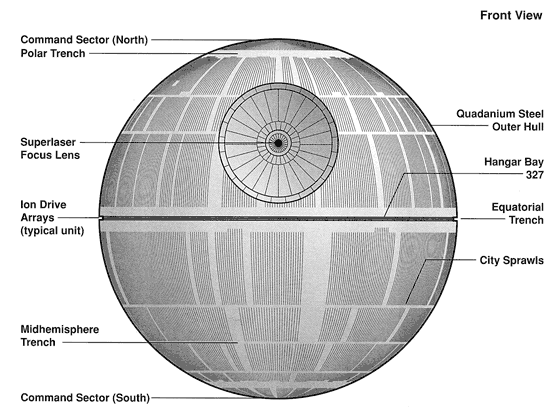 Last year The Telegraph reported in detail about the practicalities of building a Death Star and the costs were indeed huge. The estimated costs were 13,000 times the world's GDP just for raw materials (yes, even if they buy in bulk). Another problem was that the space station would take over 800,000 years to build "at current steel production levels".