Adobe's falling out with Apple over Flash technology has been well publicised, but while the software maker took plenty of shots of its own, CEO Shantanu Narayen has now told The Telegraph that the company is over the spat, and is moving past it.
He explained to the newspaper that "we believe in open systems. We believe in the power of the Internet and in customers making choices and I think a lot of the controversy was about their decision at that point."
"They've made their choice. We've made ours and we've moved on," adds Narayen.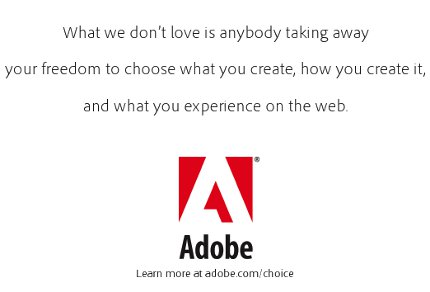 However, the CEO went on to say that "our doors are open" to Apple should it choose to reverse its policy with regards to Flash.
Of course, even without access to iOS devices, Adobe is hardly short of mobile partners. According to the article, the company is working with the other 19 of the top 20 handset manufacturers across the world, and is also gearing up to launch Flash 10.1 for Android handsets.
Recent statistics pin Android as the most popular smartphone operating system in the US. Just a few months ago, Google's Eric Schmidt even told the media that the company was activating almost 5m Android handsets every month, and was expecting that number to continue to rise.
Unfortunately, only one group is really losing out here, and that's consumers. Whether Apple likes it or not, Flash is all but ubiquitous on the web and for the time being, iOS users have no choice but to live without it.