Intel
In the Q&A session with investors following the publication of its Q2 2016 financial report, Intel CEO Brian Krzanich announced that Kaby Lake is shipping. There have been some uncertainties regarding the exact Kaby Lake launch schedule, and a 'will they, won't they' feel as to whether Intel will launch before 2016 is out, or in early 2017. Therefore it's good to know that at least systems makers and other Intel corporate customers can now get their hands on the new processors.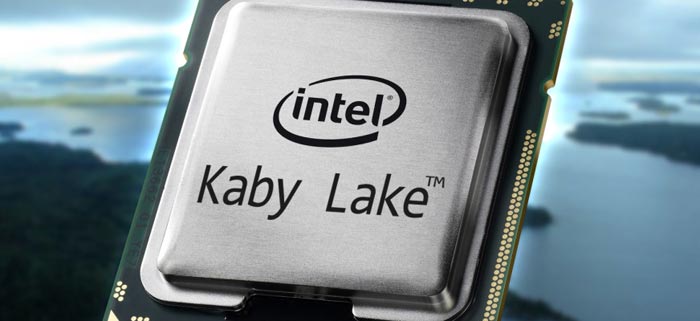 Kaby Lake is the 'Optimisation' step in Intel's new 'Process – Architecture – Optimisation' design cycle. As such it shouldn't be drastically changed from Skylake, so systems makers won't have a huge task to update designs for the new processor family. At Computex ECS told Tom's Hardware that a Kaby Lake laptop it has designed will become available in December. However with Intel's mobile-first strategy we still might not see desktop Kaby Lake components until early 2017.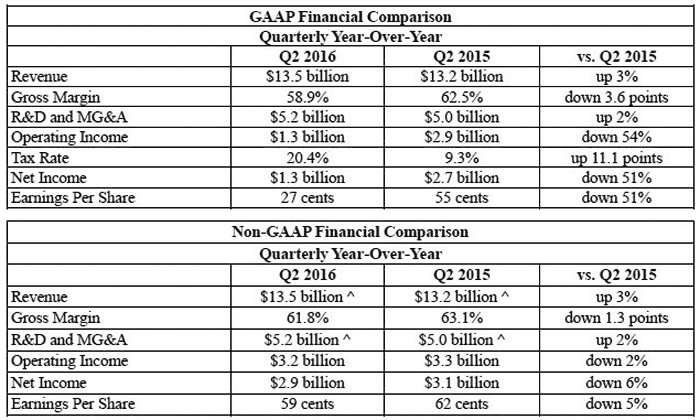 In its latest (Q2) financials Intel reported revenue of $13.5 billion, up 3 per cent year-over-year, and net income of $1.3 billion. The results were solid but unspectacular, with Intel showing a slowdown in demand for PC components but more positive movements in its date centre and IoT year-over-year.
Brian Krzanich, Intel CEO, summed up that "While we remain cautious on the PC market, we're forecasting growth in 2016 built on strength in data centre, the Internet of Things and programmable solutions".
AMD
AMD published its Q2 2016 results yesterday evening after markets closed in the US. It announced revenue of $1,027 million, and a net income of $69 million. AMD CEO Lisa Su welcomed the results, calling them a significant milestone as AMD "returned to non-GAAP operating profitability". In product, rather than accounting terms, she summed up that her firm had enjoyed strong demand for semi-custom and graphics products. Looking forward Su said that "Based on the strength of our semi-custom products and demand for our latest Radeon RX GPUs and 7th Generation A-Series APUs, we are well positioned to drive growth and market share gains in the second half of the year."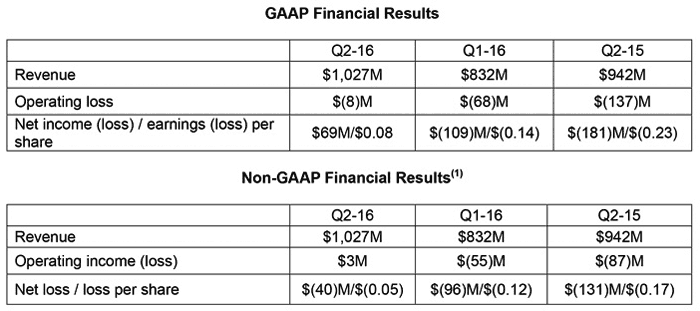 Much of the upswing in AMD's revenue, up 23 per cent sequentially and up 9 per cent year-over-year, can be accounted for by higher sales of semi-custom SoCs. Dragging the company down a little right now is the decreased sales of client desktop processors and chipsets. 7th Generation A-Series APUs and the upcoming x86 Zen processor core architecture are hoped to reverse this business segment's slide.