If you keep an eye on the prices of PC components you may well have noticed RAM prices dipping pleasingly over recent weeks. Market research website DRAMeXchange, which keeps an eye on such things, says the spot price of DDR3 4GB fell 3 per cent, from US$19 in August to US$18.50, in September. The movement came despite an 8 per cent spike during the month, due to China's 70th anniversary of Victory Day observation period, and first-tier DRAM suppliers' attempts to hold the price around US$20 to US$21.
The crux of the problem for the DRAM industry seems to be due to Microsoft's Windows 10. DRAMeXchange Assistant VP, Avril Wu, said that what was usually peak season for laptops was disappointing because the free Windows 10 upgrade didn't create demand for new computers. Additionally, in its iterations following Vista, Windows memory resource usage/requirements have been edging lower.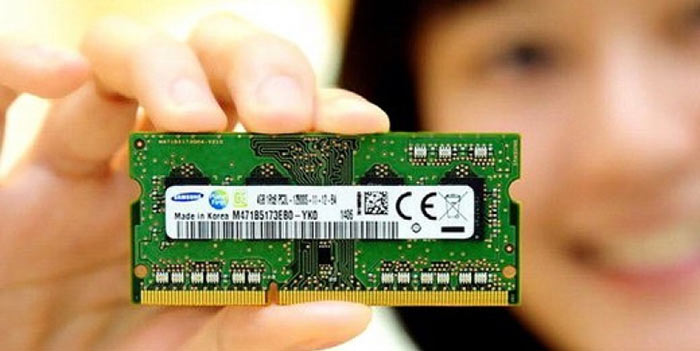 It isn't just our personal computers that aren't providing the demand necessary for DRAM producers to keep their prices from flagging. Wu asserts that "projected shipments of smartphones and servers have been marked down, and this has seriously eroded the margins of DRAM suppliers".
DRAM price decline to continue into H2 2016?
Looking ahead for the next couple of quarters DRAMeXchange "expects price decline in the DRAM chip market to become more severe than the current slide," all the way to half way through next year. A steeper slide could happen "if the global economy continues to stagnate". Furthermore we might get stronger price competition between the three dominant suppliers – Samsung, SK hynix and Micron. It is thought that Samsung could puts pressure on competitors by moving to 18nm technology first, giving it a buffer for price cuts and offering more attractive memory with better power efficiency and higher densities.