Being flexible is often an advantage and in the last year we have heard news of flexible solar cells, electronics and even displays. Now here is news about another important mobile computing component which has been improved with the addition of flexibility. South Korean scientists have "developed the world's first imprintable and bendable lithium-ion battery". News agency Yonhap reports that The South Korean Science Ministry said that the discovery would "help enhance the development of new flexible mobile devices, such as cellular phones."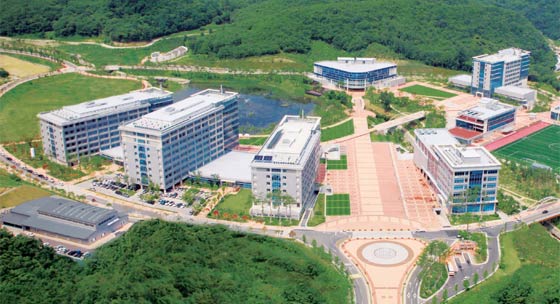 Ulsan National Institute of Science and Technology
The new Li-ion batteries have another important advantage beyond imprintability and flexibility in that they are more stable. This especially applies when in a hot environment, where batteries often can find themselves. The enhanced stability was explained by the Ministry of Education, Science and Technology, who partly funded the research "Conventional lithium-ion batteries that use liquefied electrolytes had problems with safety as the film that separates electrolytes may melt under heat, in which case the positive and negative may come in contact, causing an explosion," it said. "Because the new battery uses flexible but solid materials, and not liquids, it can be expected to show a much higher level of stability than conventional rechargeable batteries."
A report on ZDNet points out that the scientists were from the Ulsan National Institute of Science and Technology (UNIST) and several other institutes.
Stretchy is in vogue
Like I mentioned in the intro, there has been a lot of stretchy tech in the news over the last few weeks and months. Just before Christmas we reported that flexible peel-and-stick solar cells have been developed at Stanford University. Also, just over a month ago, we reported upon the Swiss innovation of stretchable electronics materials. Add these to Samsung's flexible OLED display technology and the new options available to industrial designers have few limits but their imaginations!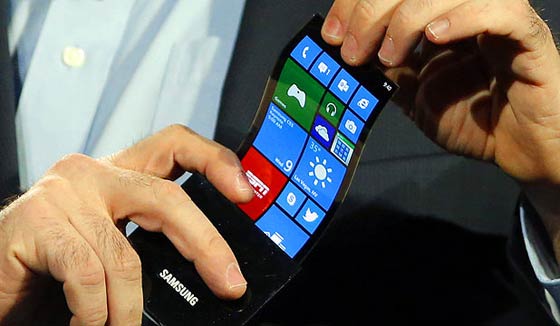 Let's hope all this stretchy technology can give rise to some innovative, groundbreaking and desirable new electronic gadgets during 2013.