AMD has announced that it has amended its Wafer Supply Agreement (WSA) with GLOBALFOUNDRIES. The firm has been forced to take these measures because of the slump in the PC market, a slump caused by a combination of macroeconomic issues and people shifting their computing spend to smartphones and tablets.
In order to amend the Wafer Supply Agreement AMD has to pay a penalty to GLOBALFOUNDRIES of US$320 million. The two companies have come to an agreement meaning that the cash impact of the termination fee can be spread over several quarters. The arrangements are quite complicated but you can read more about it within AMD's press release.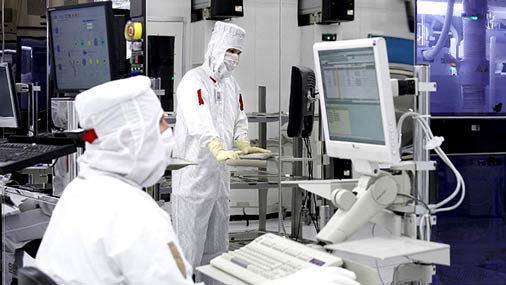 GLOBALFOUNDRIES clean room
The Wafer Supply Agreement downward adjustment isn't necessarily a sign of terminal decline in AMD's business as it is part of the company's overall restructuring plans to become leaner and meaner. Of course the AMD press release puts a pretty positive spin on events, it says the amendment "solidifies AMD's new operating model as communicated at the third quarter 2012 earnings announcement". The firms have made a new Wafer Supply Agreement to work together as far ahead as 2014.
Rory Read, AMD president and CEO said "Today's announcement demonstrates that the long-term strategic partnership between AMD and GLOBALFOUNDRIES continues to benefit both companies." He continued to say what a good partner GLOBALFOUNDRIES is; "GLOBALFOUNDRIES' performance in meeting our delivery requirements in 2012 was strong and they remain a strategic and important foundry partner moving forward. We are committed to develop and grow our business with GLOBALFOUNDRIES, increasing our engagement across our industry leading APU and graphics roadmaps. The newly amended agreement is another step we are taking to further strengthen our relationship with GLOBALFOUNDRIES as well as AMD's financial foundation."
A new Wafer Supply Agreement has been drawn up and in Q4 of 2012 that means AMD will "purchase wafers from GLOBALFOUNDRIES for approximately $115 million" also it expects to purchase $1.15 billion worth of wafers during 2013. Furthermore AMD has committed to purchase about $250 million worth of wafers in Q1 2014. The two companies will negotiate and extend the WSA during the coming year.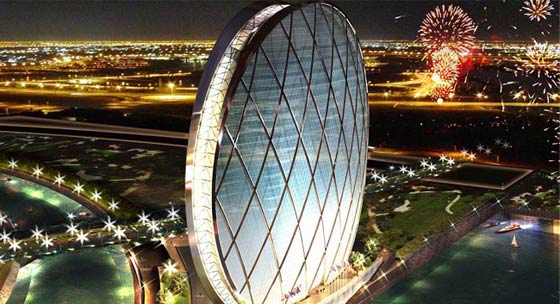 GLOBALFOUNDRIES HQ building in Abu Dhabi
AMD has been cutting costs, trimming expenses and reducing unprofitable endeavours all this year in order to restructure in the face of the PC industry slowdown. Last month we heard about the selling off of the huge AMD Austin, Texas campus. Also the previous month's financial results showed AMD lost $157 million during Q3 and it was announced that the workforce would be cut by 15 per cent.