Intel has issued a Product Change Notification (PCN) reversing a decision which would have seen its Haswell era Pentium Processor G3420 discontinued. You can read the PDF here. Inside the PCN is a brief, and some would say puzzling, explanation of why Intel has decided to breathe new life into this six year old chip.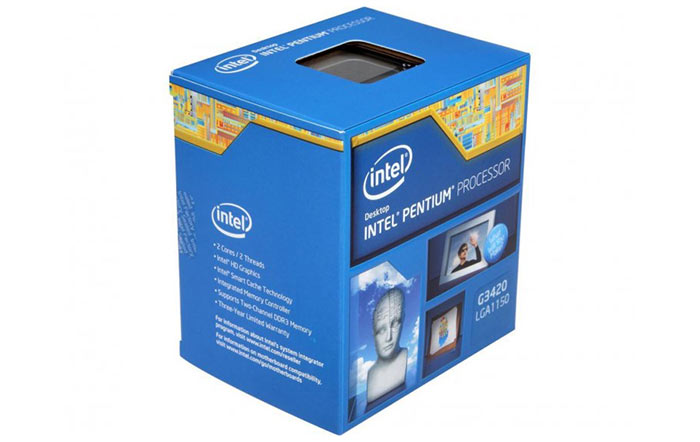 The 22nm Intel Pentium G3420 was given a public EOL notice on 26th Nov, again via PCN. The new PCN, issued on 5th Dec 2019, reverses the decision to axe this ageing LGA1150 socket 2C/2T CPU for the following reason: "Cancelling this Product Discontinuance completely per new roadmap decision and enabling the product long term once again."
Key specs of the Pentium G3420 are:
Launched in Q3 2013
22nm part with 2 cores and no Hyperthreading
Base freq: 3.2GHz
Cache: 3MB
TDP: 53W
Memory support: up to DDR3 1600, up to 2 channels
Graphics: HD Graphics for 4th Gen base/boost 350/1150MHz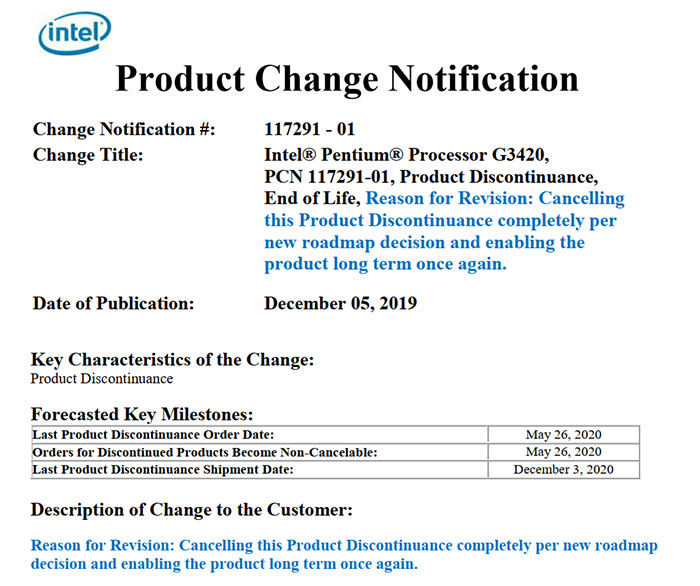 HEXUS never reviewed the Intel Pentium G3420, the closest product we had under specific scrutiny in the labs was the Pentium G3220 (slightly slower at 3.0GHz), and the Pentium Anniversary Edition G3258 with an unlocked multiplier. Choosing a Pentium G3420 processor or system as we move into 2020 would not be optimal for any use cases I can think of.
Zooming into the future
The above news may seem like a blast from the past. However, the Intel CEO is promising lots of shiny new processors over the next couple of years. Intel's Bob Swann presented at a recent Credit Suisse technology conference and highlighted his firm's 7nm plans, which was transcribed by WCCFTech.
Intel intends to have 7nm processors shipping in Q4 2021. It is reportedly "chasing a 2x scaling factor for 7nm and shifting to EUV," and claims its 7nm products will be equivalent to 5nm TSMC fab output. Furthermore, its newest roadmap flags the arrival of 5nm sometime in H2 2024.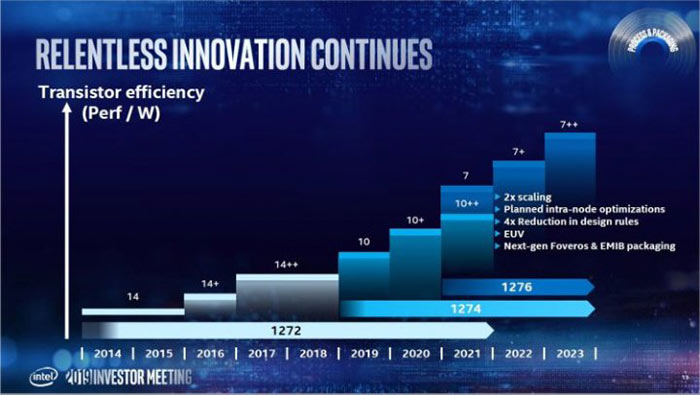 There were another couple of interesting news nuggets spilled by Swann at the conference. Firstly he pointed the finger at its smartphone modem production getting in the way of its 14nm processor output.
Secondly Swann indicated that Intel striving to protect its 90 per cent CPU market share means it misses technology transitions and opportunities. Going forward it will instead aim to grow to 30 per cent of the total addressable market (TAM) in silicon products - "a much bigger market with much more innovation going on".