Identity crisis
The first public sighting of Corsair's all-new HX1000W power supply unit was in the unlikely context of of a CrossFire set-up.
As covered by HEXUS.net on February 27, the HX1000W is being unveiled at CeBIT but won't be available until late March at a suggested retail price of $279.99.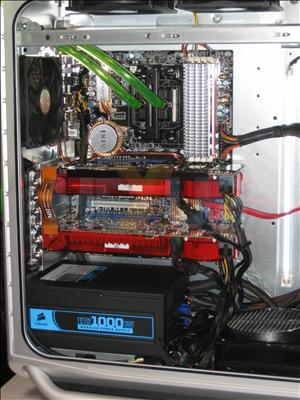 Still, hopefully, the presence of some Dominator 2GiB TWINX with a nice lot of NVIDIA-ness all over it will make everything better.