Overview
This HEXUS.help guide discusses AMD's triple-core and quad-core processors. What they are, what the technology offers and the targeted market.
The benefit of multiple cores
Before delving into AMD's multi-core Phenom processors, what is a multi-core processor and what benefits does it have?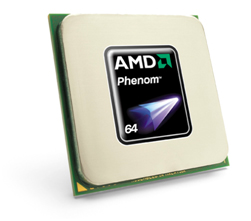 Put simply, a multi-core processor is a single processor unit which contains the core logic of two or more processors inside. The multi-core design results in a chip which, in the right conditions, can allow a computer system to run more tasks simultaneously. As a result, a system can become more efficient at processing and provide greater performance.
To benefit from multi-core processors, software code needs to be executed in parallel. Generally, this means running different processes, or applications, on different cores within the single processor.
Today, the majority of software applications and operating systems are built to utilise multiple cores. As an example, one major advantage for the consumer would be running multiple applications at once. Running anti-virus software, searching, playing games and various other tasks can now be carried out simultaneously with very little performance sacrifice.
AMD Phenom technology
In late 2007, AMD revamped its multi-core processores with the launch of its Phenom series. Phenom processors are based on AMD's K10 microprocessor architecture, succesor to the K8 architecture used in older processors such as the Athlon 64.
Phenom processors are available in two flavours; triple-core and quad-core. All of which are monolithic, meaning all cores reside on the same piece of silicon wafer. In addition, Phenom processors utilise AMD's AM2+ socket, allowing users to upgrade from previous AM2 compatible processors without having to upgrade their motherboard.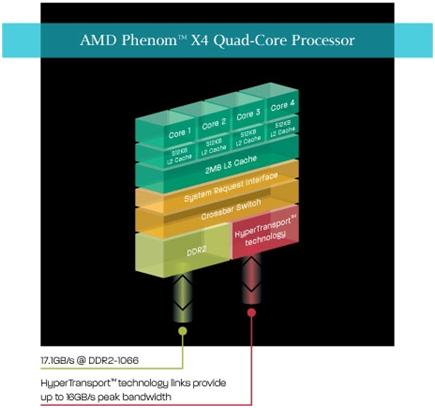 To herald the arrival of its new processors, AMD introduced a new nomenclature. Its triple-core Phenom processors are the Phenom 8000 series, pre-fixed by X3, and its quad-core Phenom processors are the Phenom 9000 series, pre-fixed by X4.
The Phenom series come equipped with Direct Connect Architecture, helping improve system performance and efficiency by directly connecting the memory controller and I/O to the CPU.
The chips provide an integrated DDR2 memory controller, providing up to 17.1GB/s of memory bandwidth, allowing increased performance by reducing memory latency. In addition, Phenom processors feature 512K L2 cache per core and up to 2MB of L3 cache, shared by up to 4 cores.
AMD's HyperTransport technology provides up to 16.0GB/s in HyperTransport Generation 3.0 mode, totalling up to 33.1GB/s processor-to-system bandwidth when combining the HyperTransport bus and memory bus.
Cool'n'Quiet 2.0 and CoolCore technology, provide power management features which adjust performance features based on requirements. Consequently, users will obtain better dynamic performance.
The Market
Targeted at both mainstream and high-end consumers, AMD's Phenom processors aim to take a share of the market currently occupied, and dominated, by Intel's Core 2 Quad and Core 2 Duo.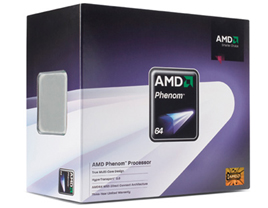 Though reviews from leading technology websites such as HEXUS.net have found the Phenom chips to be marginally slower than Intel's alternative in terms of performance, the Phenoms are competitively priced and provide a multi-core alternative to Intel's popular parts. AMD's quad-core Phenom X4 faces up against Intel's quad-core Core 2 Quad, and with its tri-core Phenom X3 series, AMD hopes to compete with Intel's high-performance dual-core options by offering a logical step forward for consumers who seek improved performance at mainstream prices.
AMD's Phenom processors are, at present, manufactured on AMD's 65nm manufacturing process. Whereas Intel has already made the move to a more efficient 45nm process, AMD's 45nm parts aren't expected until the second half of 2008. AMD's 45nm Phenom X4 is currently codenamed Deneb, and its 45nm Phenom X3 is codenamed Heka. When they do arrive, expect AMD Phenom processors to see an increase in clock speed and provide further competition for Intel's processor range.