Introduction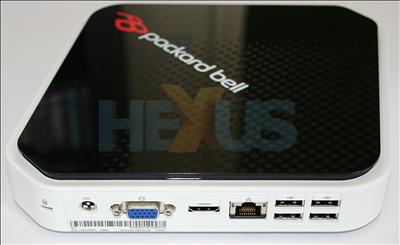 There are many reasons why the standalone PC is yet to grab a proper foothold into everyday folks' lounges. Dominated by Sky boxes, PVRs, audio equipment and consoles, desktop PCs haven't historically mixed in well. Smaller, sleeker form factors are on the way, but the rise of notebooks and, lately, netbooks means that the 'beige box' continues to be consigned to the study or bedroom.

Fuelled on by the netbook, we're now seeing a bunch of new PCs arrive on the scene. A nettop can be thought of as screen-less netbook, and the latest iteration pairs low-power Intel Atom chips with NVIDIA's GeForce 9400M graphics, to provide reasonable gameplay and multimedia performance. What's more, nettops are intrinsically cheap, starting at £150.

Packard Bell has jumped on the nettop ION platform and released the Imax Mini. Read on to find out if it's worth freeing up some space in your TV cabinet.