Remember when getting large amounts of data from A to B required multiple disks and lots of patience? Those days are long gone, thanks in no small part to the proliferation of USB pen drives. Greater capacity and faster speeds - aided by the steady roll out of USB 3.0 - make today's drives better than ever, and with nippy 16GB drives available for little more than a tenner, it's fair to say that every computer user should have one.
Cheap-and-cheerful will do for most, but if you've got the funds and you fancy something more adventurous, take a look at Patriot's Supersonic Magnum.
Available in 64GB, 128GB and 256GB capacities, priced at roughly £60, £115 and £250, respectively, this is Patriot's highest-performing USB flash drive and one that's aimed squarely at enthusiast users. The lofty price tag attached to the headline 256GB model makes certain of that, and it won't have escaped your attention that it's considerably cheaper to buy a 256GB SSD and an external USB 3.0 dock.
But if you must have a 256GB capacity, and it has to be in the form of an ultra-portable USB pen drive, there aren't currently many options available and Patriot's Supersonic Magnum is priced in the same ballpark as Kingston's rival 256GB DataTraveler HyperX 3.0.
Patriot Supersonic Magnum

Capacity

Read Speed

Write Speed

64GB

200MB/s

120MB/s

128GB

200MB/s

120MB/s

256GB

250MB/s

160MB/s
Only the affluent need apply, however if your budget does stretch into this territory, you can expect a tasty combination of speed and capacity. According to Patriot's official specification, the 256GB Supersonic Magnum is capable of hitting read and write speeds of up to 250MB/s and 160MB/s, respectively, via a USB 3.0 interface.
Patriot achieves these speeds by employing an eight-channel Phison PS2251-01 micro-controller and four 64GB NAND memory chips (two on either side of the internal PCB). The high-speed components are wrapped in an aluminium enclosure that claims shock resistance up to 15Gs, but the capacity of the drive does have an adverse effect on physical size.
The 256GB Supersonic Magnum tips the scales at 25 grams and measures 0.9cm (D) x 2.7cm (W) x 7.8cm (H), making it noticeably bulkier than a regular USB drive. Carrying it around isn't a problem - it'll go unnoticed in most pockets - but the extra width is likely to obstruct adjacent ports, particularly when the drive is attached to a laptop. Given the size of the drive, it's a shame Patriot doesn't bundle a USB extension cable for laptop users who want to be able to attach the Supersonic Magnum without encroaching on other ports.
As for the design, Patriot's Magnum hasn't changed much over the years. The USB standard has made the transition to SuperSpeed, but save for a splash of blue on parts of the aluminium chassis, you'd be hard pushed to tell the difference externally between today's USB 3.0 drive and the 128GB USB 2.0 model we reviewed back in 2009. Surprisingly, there's no longer an activity LED - a downgrade over the old USB 2.0 model - and Patriot hasn't fixed the lanyard/cap issue; if you decide to attach a lanyard to the loop at the rear, you lose the ability to stow the cap. Speaking of which, the cap falls off a tad too easily for our liking, and having lost numerous caps over the years, we now favour cap-less drives whose connector can be retracted when not in use.
There are a couple of quirks as far as size and form are concerned, however the Supersonic's Magnum real claim to fame is offering copious capacities coupled with swift speeds, and in that regard it doesn't disappoint. High-capacity drives based on the old USB 2.0 standard were tempting, but the bandwidth bottleneck imposed by the interface meant that filling such drives would typically take hours.
USB 3.0 has helped alleviate such bottlenecks, with the 256GB Supersonic Magnum hitting sequential read and write speeds of 260MB/s and 146MB/s, respectively, in our AS SSD benchmark. At those speeds, a user could fill the entire drive in less than 30 minutes and copy the data back in just over 15 minutes. Patriot's drive is easily one of the fastest we've ever tested, yet there is a caveat to be aware of. While the sequential transfer speeds are satisfyingly swift, the drive isn't able to hit such dizzy heights when dealing with mixed-size file transfers. In our File Copy test, the Supersonic Magnum soared through the ISO benchmark, which copies two large files, but struggled with the Program and Game tests, which entail copying folders containing a mixed assortment of small and large files.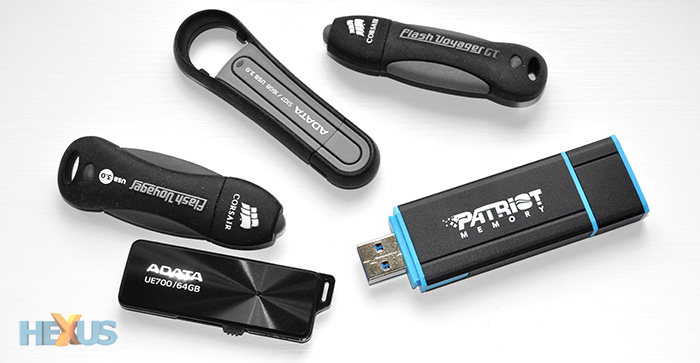 Bottom line: The 256GB Supersonic Magnum is one of the fastest and highest-capacity USB 3.0 flash drives we've ever tested. That alone will have some consumers lined up ready to buy, but as with so many cutting-edge products, the price remains a major obstacle. Falling prices of NAND memory suggest that 256GB flash drives may soon become mainstream, yet while Patriot's Magnum is a sign of things to come, the current asking fee makes this a particularly niche solution.
The Good
Very fast with large files
Ultra-high capacity
Strong aluminium chassis
Five-year warranty
The Bad
May obstruct adjacent ports
No status LED
Expensive
HEXUS Rating

Patriot Supersonic Magnum (256GB)
HEXUS Awards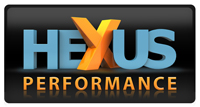 Patriot Supersonic Magnum (256GB)
HEXUS Where2Buy
The 256GB Patriot Supersonic Magnum USB 3.0 flash drive is available to purchase from Amazon UK.
HEXUS Right2Reply
At HEXUS, we invite the companies whose products we test to comment on our articles. If any company representatives for the products reviewed choose to respond, we'll publish their commentary here verbatim.