SSD upgrade made easy
Before we get to the benchmarks, it's worth taking a closer look at Kingston's Upgrade Kit.
Priced at £15 above the cost of a standalone drive, the Upgrade Kit bundle includes the 2.5in SSD, an external 2.5in USB enclosure, hard-disk cloning software, 3.5in mounting brackets and both SATA power and data cables.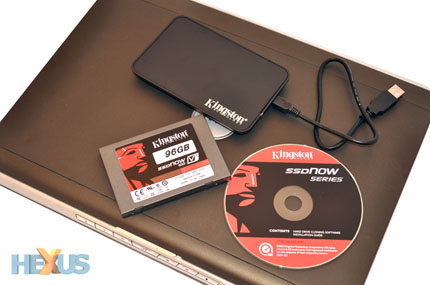 Just a few of those components are required for a notebook upgrade, and Kingston has made the process almost foolproof with a four-step install that's as easy as it gets.
Here's how it works. Step 1) Remove your existing 2.5in hard disk from your notebook.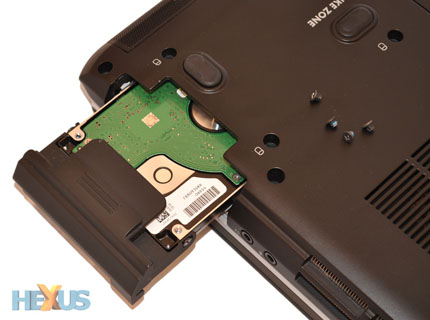 Step 2) Insert the hard disk into the bundled USB enclosure and attach it to one of the notebook's USB ports using the provided cable.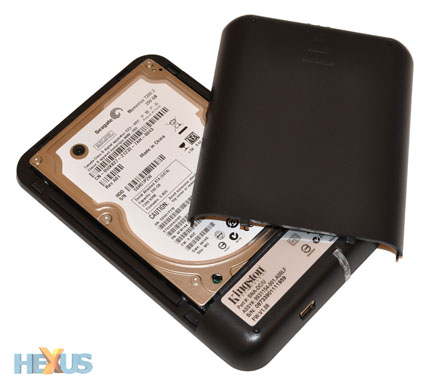 Step 3) Insert the Kingston SSD into the notebook.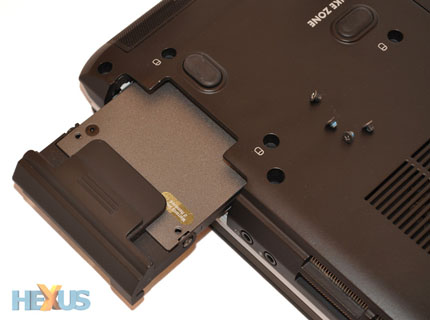 Step 4) Boot the notebook using Kingston's bundled CD, and the Acronis-powered software will walk you through the cloning process - where it copies the contents of one disk to another and adjusts the partition size to match the capacity of the new drive.
There are a few foibles to be aware of - your notebook hard disk might not be easily accessible, you may be without an optical drive, and your hard disk contents may be larger than the SSD capacity - but Kingston's Upgrade Kit does simplify the process and users with no hardware experience should have little difficulty in carrying out the upgrade.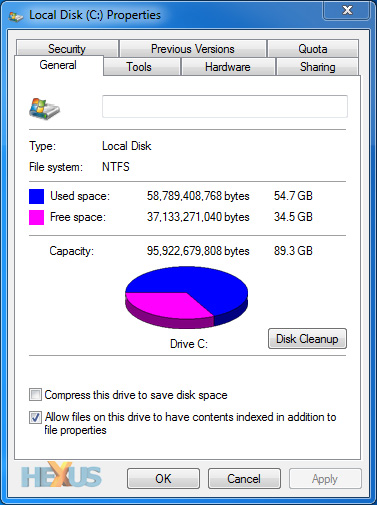 Cloning the contents of our hard disk used up more than half of the SSD's storage capacity, but we're left with 34.5GB of free space and the hard disk still sitting in the USB enclosure can now be used as 200GB of external storage.
Not a bad deal, we reckon, but performance is the main reason for choosing an SSD, so let's see how the 96GB SSDNow V+100 compares.