Introduction
We're big advocates of solid-state storage (SSD) here at HEXUS, and we've shown that the performance on offer from today's high-end models is nothing short of astonishing.
But there's a catch; the bewildering speeds are traditionally accompanied with dizzying price tags, and there aren't many who can afford to shell out hundreds of pounds on headline-grabbing drives that push the boundaries of what's possible with modern-day storage.
So what happens when you take an affordable mid-range SSD and use it as a replacement for an existing hard disk? Can the cheaper SSDs still deliver the required wow factor, and are the benefits of solid-state storage really reflected in everyday use?
To find out, we're upgrading my personal Dell Inspiron 1520 notebook with a Kingston SSD priced at a reasonable £120.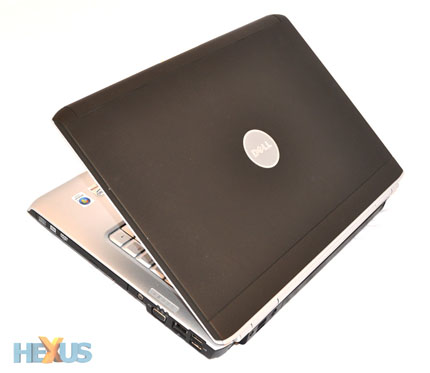 The four-year-old 15.4in notebook, pictured above, might look a little dated, but it's built to last and its robust build quality is reflected in its back-breaking 3.2kg weight.
Sure, it's a whole lot fatter and somewhat uglier than its new ultra-thin brethren, but it's still going strong after almost 50 months and as long there's a power point nearby, it never lets me down.
However, the internal components - a 2.2GHz Intel Core 2 Duo T7500 processor, dedicated NVIDIA GeForce 8600M GT graphics, 2GB of DDR2 memory and a 200GB, 7,200RPM Seagate hard disk - are starting to show their age, so we're swapping the 200GB hard disk for a 96GB Kingston SSDNow V+100 solid-state drive to see if we can give the ol' girl a new lease of life.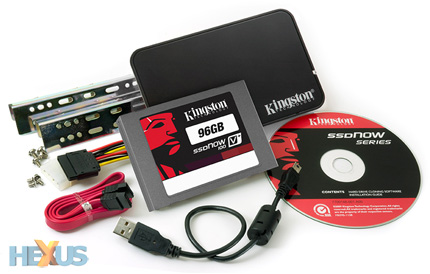 Priced at a mighty-tempting £105 for the standalone drive or £120 when bundled with the pictured upgrade kit, Kingston's 96GB drive shows how the price barrier preventing rapid SSD adoption is being slowly torn down as demand rises and manufacturers transition to a smaller, more cost effective fabrication processes.
The progress is best realised when you consider Kingston's first batch of SSDs fetched a lofty premium of over £6-per-GB just two years ago. Today, the company's mid-range offerings are edging close to the sought-after £1-per-GB mark, and drives such as the 96GB SSDNow V+100 have become a feasible upgrade for many.
Of course, the same amount of money could buy you a hard disk with over 10 times the capacity, but there's more to solid-state storage than capacity alone.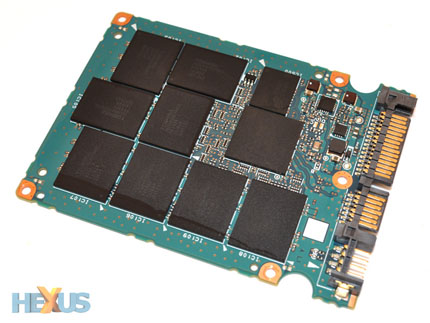 Inside Kingston's SSDNow V+100 drive, you'll find no moving parts - resulting in practically no chance of mechanical breakdown, far greater resistance to shock or vibration, and virtually silent operation.
All ideal ingredients for a notebook drive, but as far as modern-day SSDs are concerned, there's nothing particularly fancy about the SSDNow V+100 drive. Designed as a middle-of-the-road performer, it features a Toshiba T6UG1XBG controller, eight Toshiba 32nm TH58NV NAND flash memory chips, and a 128MB cache all hooked up to a standard SATA 3Gbps interface.
Not quite cutting edge, but the drive's mid-range specification still touts impressive sequential read and write speeds of up to 230MB/s and 180MB/s, respectively, while the Toshiba controller at its heart maintains long-term performance with TRIM support for Windows 7 and independent garbage collection for older operating systems such as Windows XP and Mac OS X.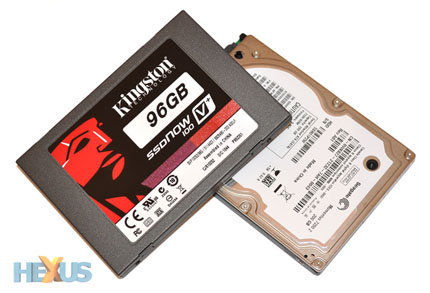 We expect the Kingston SSD to be considerably quicker than the Dell Inspiron's original Seagate hard disk, but how big will the jump in performance be, and will we see any impact on battery life?