Introduction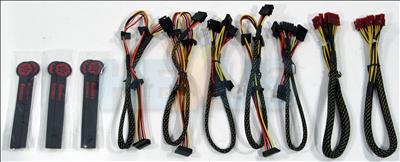 Mirror, mirror on the wall, who has the best consumer power-supply unit (PSU) of them all? That's a question that Enermax believes it can answer with its aptly-named REVOLUTION 85+ unit.

Chock-full of features and released in 850W, 950W, 1,050W, and 1,250W models, Enermax challenged us to find a better consumer PSU. With such a boast, it was only fair that we took a look at one - the 850W model - to see if it would find a way into the no-holds-barred system.

Enermax, too, believes the 850W PSU offers decent value for money once users appreciate the underpinnings. That's some sentiment when it comes in at nearly £200. Let's find out just how good it is in our review.