Thoughts
So much for a mini review. I initially planned on a couple of pages showing the basics, some pictures, and some commentary on how it appears to me after using it for a couple of weeks. There's really only one thing I can say to sum the thing up, and that's to say I'm buying my own. I'd be gutted if Dell decided they needed this review sample back any time soon, so I need to get my mits on one of my own incase that happens. Of course running two side-by-side, for a total of 48 inches of desktop space using a 3840x1200 pixel array, won't make me sad. And if I have to go back to Dell + Philips I'll be happy in the knowledge that it's a combo that rocks already.

The monitor rocks, pure and simple. It's not perfect by any means, but then what current LCD display is right now? It's close enough to perfection for me, though, and that's all I can really say subjectively. A really nice piece of kit to complement any modern PC with a DVI port. Gamers should love it, and it's an 8bpc panel with a provided sRGB profile for Windows and Mac, so Photoshop addicts should get along with it just nicely too.

Best of all is the price. Dell did a deal recently where you could pick up a brand new 2405FPW with 1 year warranty for under £550 delivered, including VAT. A similar deal in the States saw it under $900 shipped including sales taxes. The amount of people I know that have picked one up in the last two weeks is staggering (more than I can count on two hands, no word of a lie) and that's largely from my recommendation after using the review sample. And they love it just as much as I do.

It doesn't pay to fall too much in love with computer hardware, since there's always something around the corner to trip you up. And with the 2405FPW that might be support for HDCP over the analogue video inputs, but it's a fairly honest piece of hardware and should see you right in all other ways. Displays are an investment and the 2405FPW is a fine one to make, in this reviewer's eyes. Great for gamers, programmers, photo manipulators, CAD folks, video editors and everyone in between.

Now for the HEXUS.bonus to let me nab one of my own. David, PD, you reading this?


HEXUS.update
David Curle, Broadcast Automation Consultant at Advanced New Zealand Technologies, dropped me an email earlier to let me know that the 2405FPW can indeed accept HD video over the component input connector. I've removed the paragraph where I state it might not be possible in light of the clarification. David goes on to say this in his correspondence:


With the huge upsurge in HDV videography, a 1920 x 1080 Monitor is required to view the HD results in an edit suite. The Dell 2405FPW is the most cost effective way of doing this. It is fed HD YUV from the editing card - eg. the Edius NX or SP by Canopus - and while it's not so hot at SD YUV, it's great at native HD YUV.

Many editors are now using three of them- Two in DVI and one YUV.
HEXUS Awards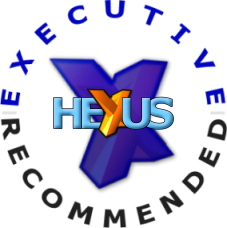 Dell 2405FPW Widescreen WUXGA LCD Monitor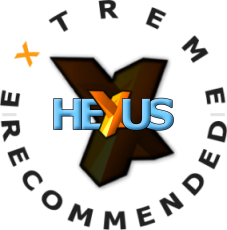 Where2buy
Dell.co.uk