Uniformity and Efficiency
Colour uniformity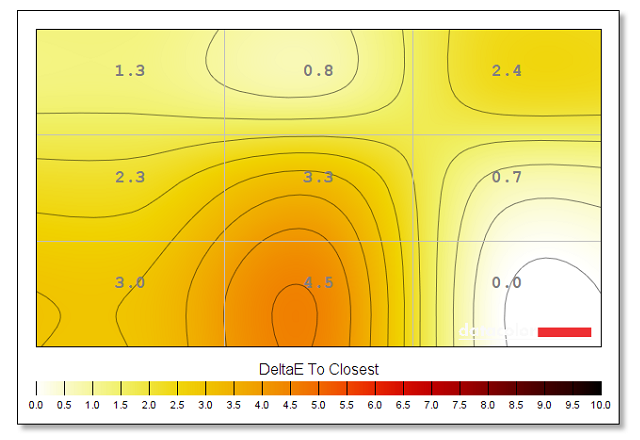 Colour uniformity isn't bad, either. Sure, there's a bit of variation toward the bottom centre, but we consider a score of less than five to be acceptable, and you'd do well to notice any shift in tone during real-world use.
Luminance uniformity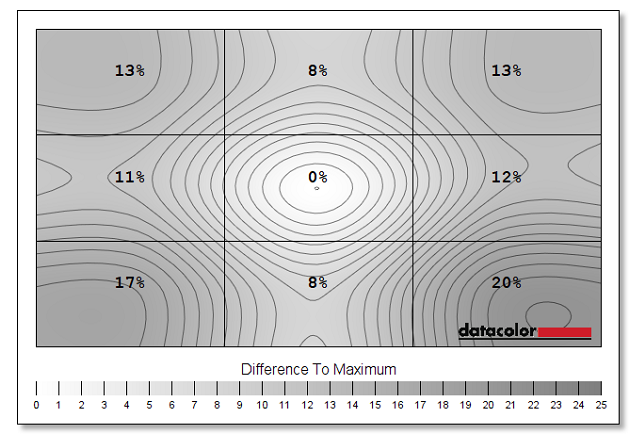 Luminance uniformity, however, leaves room for improvement, with up to 20 per cent variance in one corner and over 10 per cent along the sides. Going by these readings, it is no surprise to find that there is evidence of backlight bleed around the edges, and in particular the corners.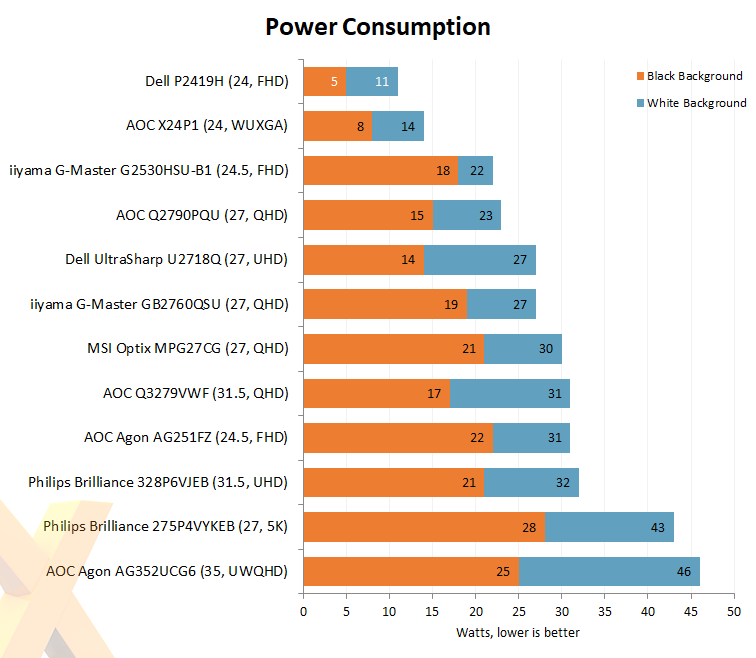 Power consumption can be another key consideration for office equipment. Folk choosing the Dell P2419H need not worry; it's the most frugal panel we've tested this year, pulling just 11 watts from the wall when displaying a completely white screen.